---
DC CHAPTER CHRISTMAS PARTY 2012
Posted on 12/22/2012 5:09:31 PM PST by trooprally
The DC Chapter held its Christmas Party on Saturday, December 17.
The day started out with our weekly Saturday morning Support the Troop Rally in Olney. Weather was great - in the upper 40s. We had 8 FReepers and Legionnaires in attendance.
We then gathered at Lurker Bill's for the party. This is Lurker Bill and Paula's 3rd year hosting the Chapter's Christmas Party. And they were ready for us. This year they were so well organized that they did not have to rush around. They were able to enjoy themselves.
We had 25 FReepers and spouses in attendance.
We also had some GREAT NEWS for the Chapter.
VictoryNY got married to Mark, a wounded warrior she met several years ago at the "old" Walter Reed. They live in north Carolina. If you cannot remember VictoryNY, she was the one always jumping up & down and loudly supporting our wounded warriors.
BELOW: In case you do not remember VictoryNY, here she is in action, here she is in Olney a few years back. SHE IS AIRBORNE!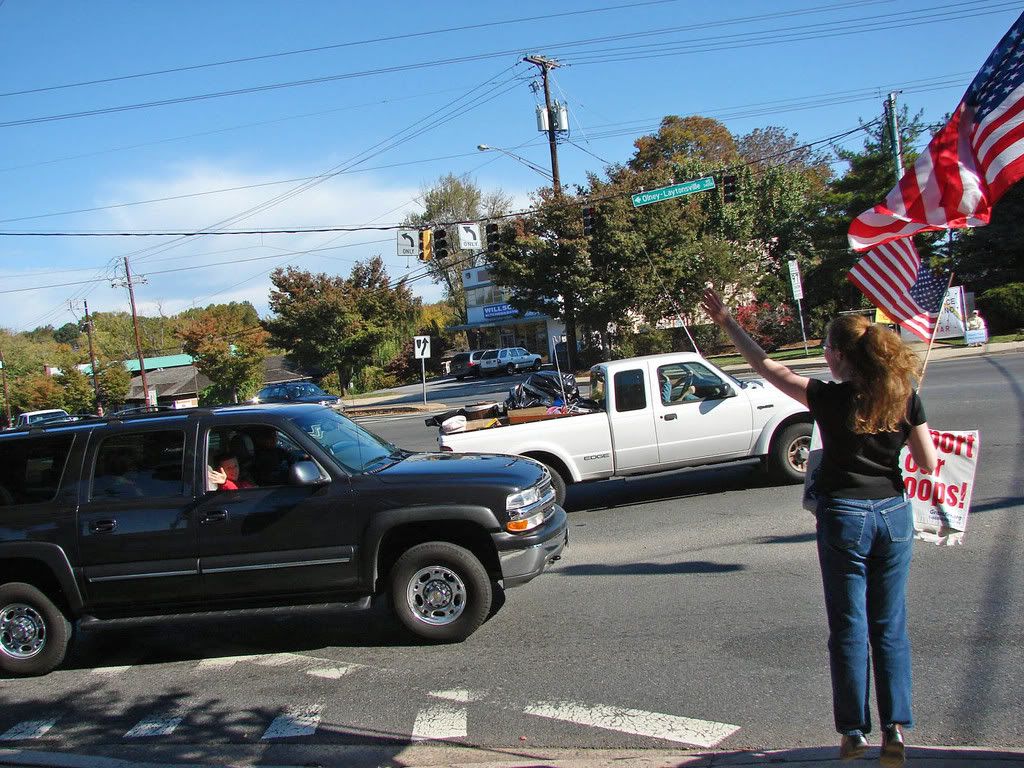 The other GREAT news is that Cindy-True-Supporter's son, Gavin, is getting married on December 29. Gavin survived being hit by a van about 5 years back. The doctors did not know if he would live, and if he did live, whether he would have brain damage. Gavin DID survive, graduated from college as a lieutenant in the Army and is now a Captain.
Those attending the party (25 total) today were:
American Legion Post 68: Glenn (USMC, WWII, Iwo Jima), Dave (Navy, WWII,), Halsey (USMC, Korea), Carl (Army, Vietnam), Cindy_True_Supporter (Army, Vietnam Era) and [Mrs] Trooprally (Army, Vietnam Era)
Hosts & hostess Lurker Bill and wife Paula, BufordP, credo2, Fraxinus GunsareOK, hellinahandcart, iMacMan and Wife Cindy, Kburi and wife Lurker Ethel, Mike (Cindy_True_Supporter's husband), RonGKirby; sauropod, steve1789, stratman1969 (blog Marooned in Marin); Tolerance Sucks Rocks, Vijay, and myself, [Mr] Trooprally
NOTE: BufordP, Kburi and RonGKirby are former military and were also recognized along with the Legionnaires.
PARTY PICTURES IN NO PARTICULAR ORDER: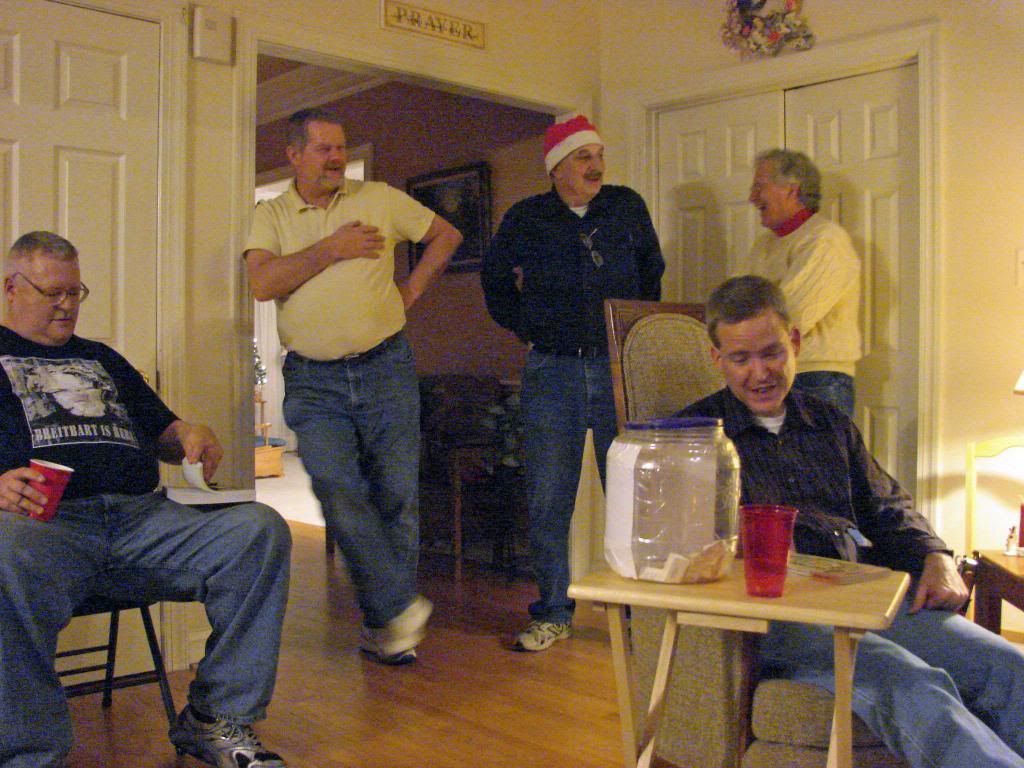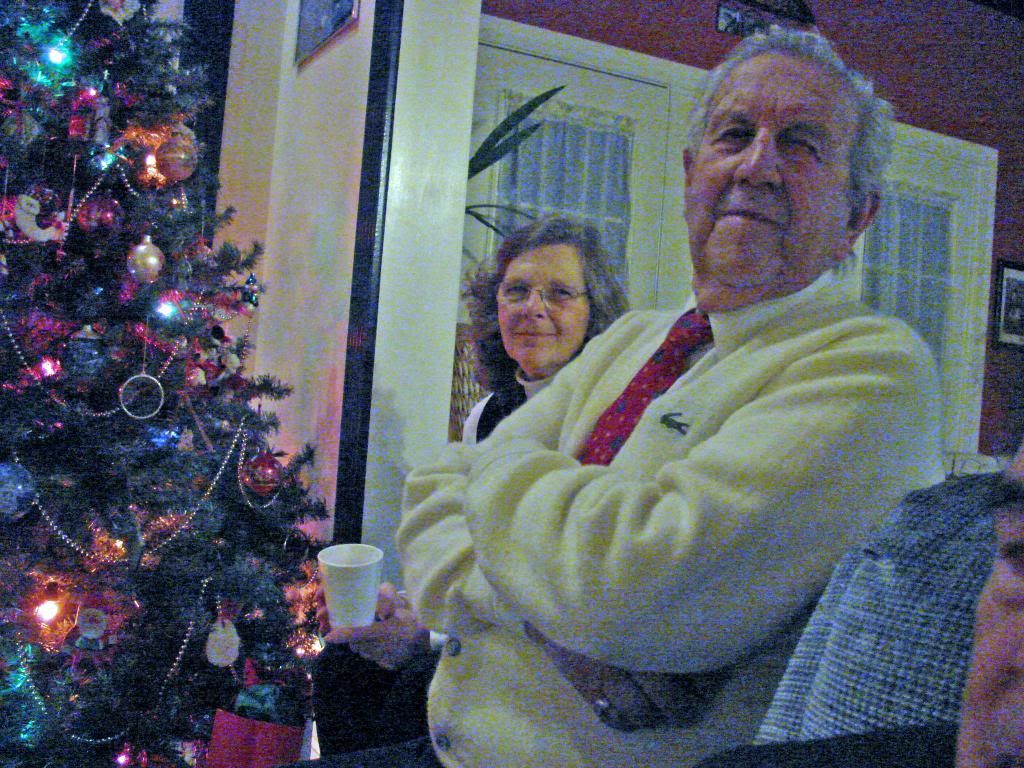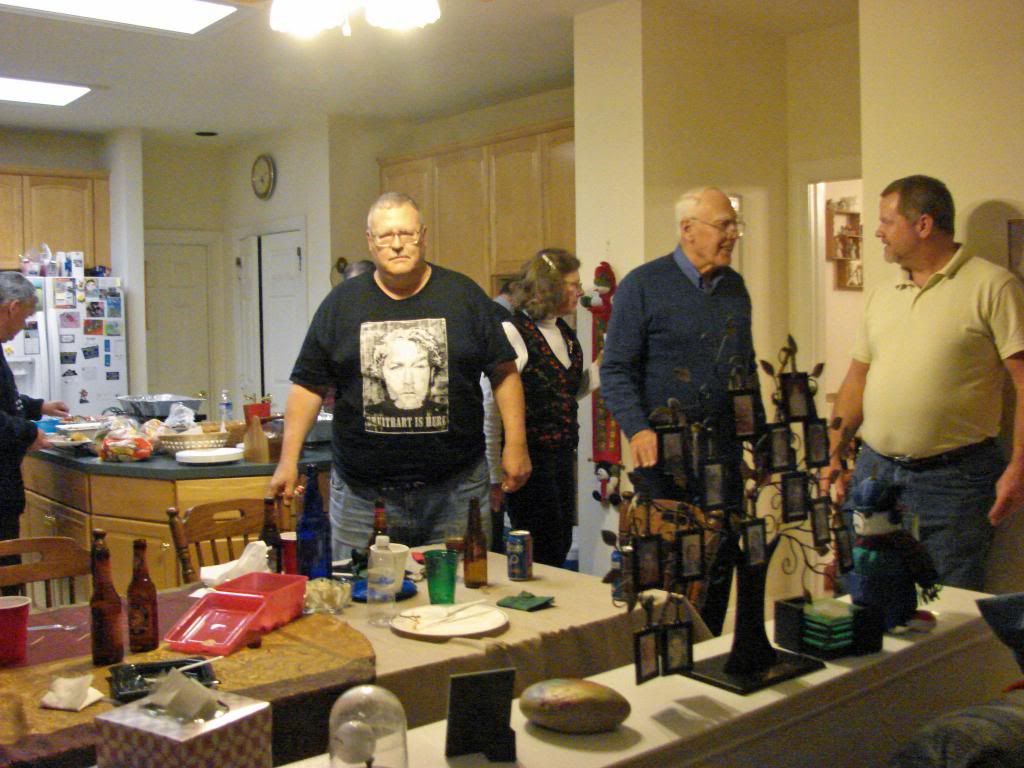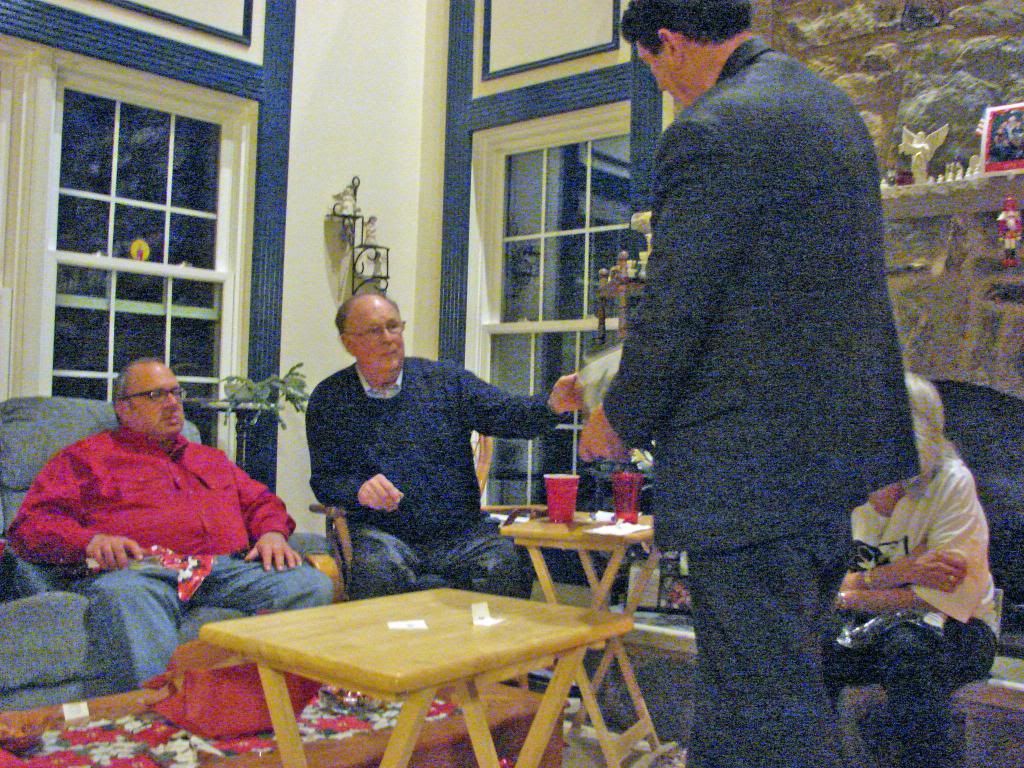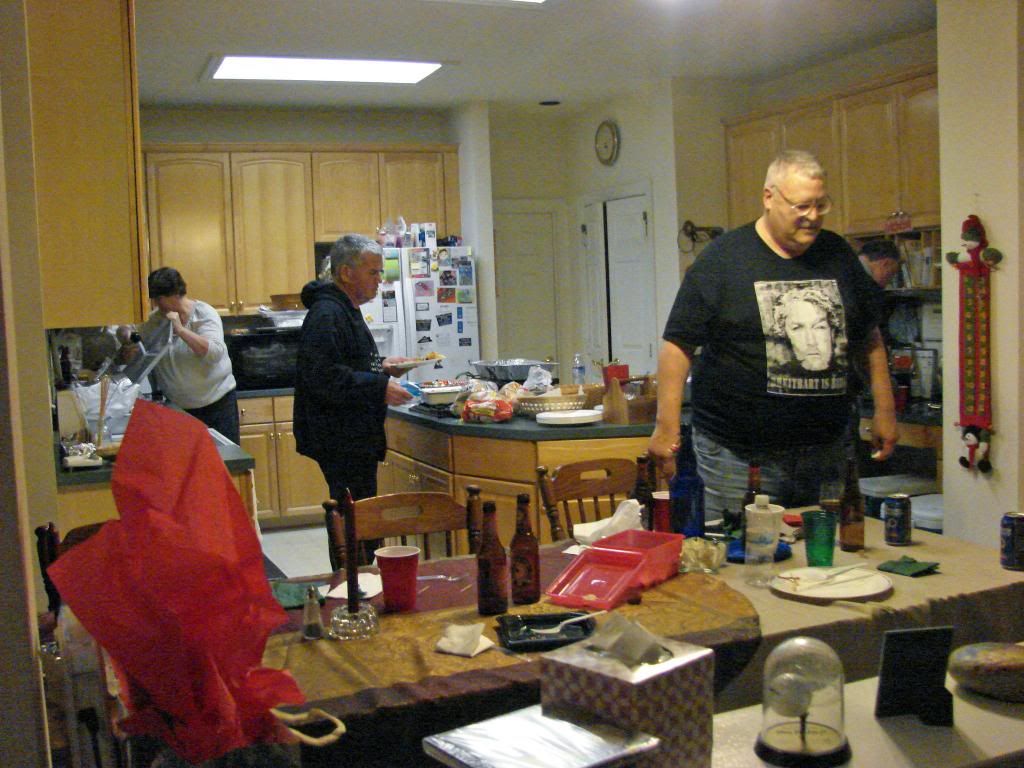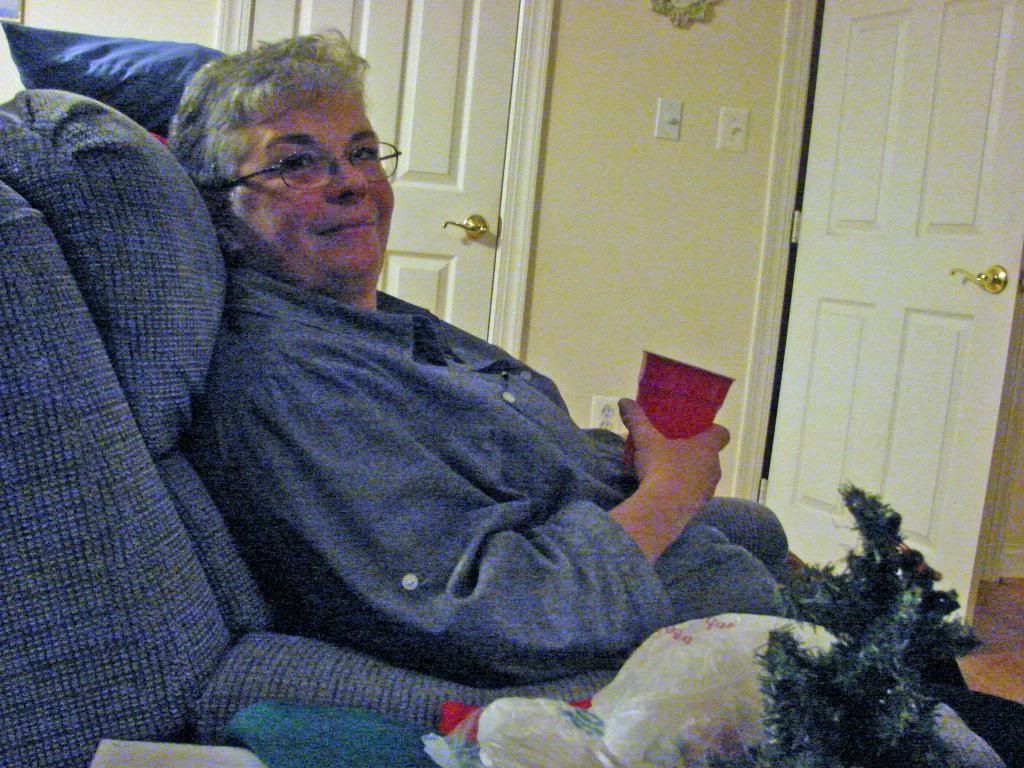 THE DC CHAPTER WISHES EVERYONE A, AND !!

---
TOPICS: Activism/Chapters; Free Republic; US: Maryland; US: Virginia
KEYWORDS: christmas; dcchapter; merrychristmas; party
---
Navigation: use the links below to view more comments.
first 1-20, 21-40, 41-42 next last
---
---
---
---
Comment #4 Removed by Moderator
---
Comment #5 Removed by Moderator
---
---
---
---
---
---
---
---
---
---
---
---
---
---
---
---
Navigation: use the links below to view more comments.
first 1-20, 21-40, 41-42 next last
---
---