---
To: Chode
She teaches graduate classes @ Columbia.
Wouldn't you love to be in there with a big picture of Monica and or Webb on your desk?
8
posted on
12/26/2012 7:25:17 PM PST
by
nascarnation
(Baraq's economic policy: trickle up poverty)
---
To: nascarnation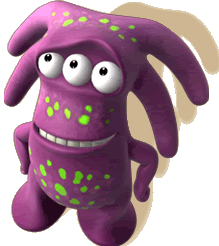 in what... influence peddling???
14
posted on
12/26/2012 7:47:08 PM PST
by
Chode
(American Hedonist - *DTOM* -ww- NO Pity for the LAZY)
---
To: nascarnation
I think it's very mean-spirited to even joke about doing something like that to Chelsea. What her dad did or her mom did are not her fault. I don't care for her politics, and I certainly don't think she's a great journalist, but I also know that she's just a product of the parents who raised her, and I don't think the children of politicians should be held responsible for the transgressions of their parents. I watched the Rick Warren piece, and I thought she did a decent job, but my overwhelming feeling was that NBC would never have a less-than-attractive female "journalist" on air for a show like that if it weren't a (liberal) politico's child. However, it's not Chelsea's fault that such decisions are made, and attacking her personally in such a harsh and vicious way as you suggest crosses the line. What's next? Should we confront the Obama girls with photos of Larry Sinclair?
25
posted on
12/27/2012 4:19:15 AM PST
by
RightFighter
(It was all for nothing.)
---
FreeRepublic.com is powered by software copyright 2000-2008 John Robinson