---
Nelson Mandela is discharged from the hospital
CNN ^ | Wed December 26, 2012 | Kim Norgaard


Posted on 12/26/2012 10:11:28 PM PST by MinorityRepublican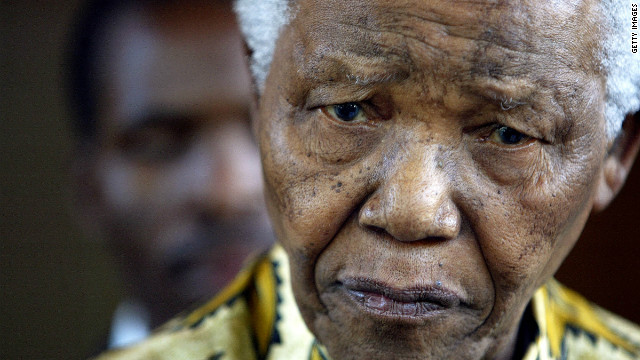 Mandela released from hospital
Johannesburg, South Africa (CNN) -- Former President Nelson Mandela has been discharged from a hospital and will continue receiving treatment at his home in Houghton, a spokesman for South African President Jacob Zuma told CNN on Wednesday.
Mandela, 94, was treated for an acute respiratory infection in 2011. He was hospitalized for a lung infection on December 8; and on December 15, he underwent surgery for removal of gallstones.
Mandela has not appeared in public since the 2010 World Cup hosted in his country.
During the time of apartheid in South Africa, Mandela was convicted of sabotage and was imprisoned for 27 years until 1990.
He and former President F.W. de Klerk, who dismantled apartheid, shared the Nobel Peace Prize in 1993. A year later, Mandela became the nation's first black president.
South Africa last month issued banknotes bearing the picture of Mandela.
Despite his rare public appearances in recent years, Mandela retains his popularity and is considered a hero of democracy in the nation.
South Africans celebrated his 94th birthday in July by participating in good deeds nationwide to honor the legacy of the famous statesman.

(Excerpt) Read more at cnn.com ...
---
TOPICS:
News/Current Events
KEYWORDS:
---
---
---
---
---
---
---
---
---
---
---