---
To: Wisconsinlady
the right to bare arms and use deadly force to defend one's self and possessions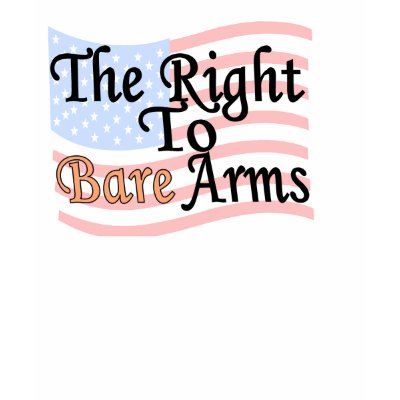 I am 100% in favor of the rights to bare arms and the right to bear arms. Neither should be infringed. [Completely forgivable word error, given that this is Pravda, and they are translating into a non-native language.]

3
posted on
12/30/2012 1:42:06 PM PST
by
Pollster1
(Freedom is never more than one generation away from extinction. - Ronald Reagan)
---
To: Pollster1
The right to bare arms is right up there on my importance list with the right to bare breasts.
5
posted on
12/30/2012 1:47:00 PM PST
by
Jim Robinson
(Resistance to tyrants is obedience to God!!)
---
To: Pollster1
Completely forgivable word error, given that this is Pravda ...
I draw the line, though, at letting them talk us into arming bears.
</old groaner>

---
FreeRepublic.com is powered by software copyright 2000-2008 John Robinson