---
To: Norm Lenhart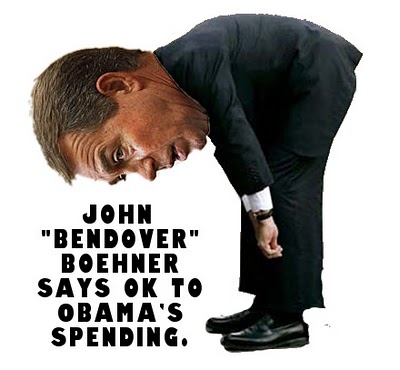 ---
To: jimbo123
As long as the GOP exists, people have an excuse. "We can't NOT vote for them cuz the dems will have all the power!!!"
Newsflash: They do now.
This was the fear that drove so many to back/vote Romney. They all admitted it openly.
Look at this thread. Fear. We can't. We have to. Not 'we have to save ourselves. Nope. We 'have' to keep voting for failure so we have an excuse.
Gutless. Pure gutless. It's the same crap I read about the border fence by 'conservatives'. Oh we can't. My business will be hurt!' To HELL with your business. Your freaking family and everyone elses is about to become communist you damn fools!
But no. As long as they can blame someone else for their OWN failure, they will grab a hammer in one hand, a sickle in the other and march off to do the work of 'the people'.
Makes me sick. But it is what it is. People's actions show them for who and what they are.
---
FreeRepublic.com is powered by software copyright 2000-2008 John Robinson