---
To: Kaslin
You mean to tell me that there are people posting at DU that actually work and collect a paycheck?
2
posted on
01/06/2013 2:38:26 PM PST
by
Farmer Dean
(stop worrying about what they want to do to you,start thinking about what you want to do to them)
---
To: Farmer Dean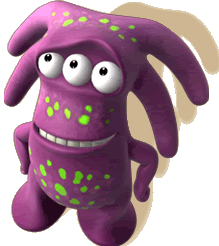 at least a few of them, somebody's got to flip burgers and ask you if you want fries with them...
10
posted on
01/06/2013 2:52:28 PM PST
by
Chode
(American Hedonist - *DTOM* -ww- NO Pity for the LAZY)
---
To: Farmer Dean; Kaslin
I read the thread on this over at DU (it's locked, BTW - the original poster removed it, but the comments are still there). The best I can gather, it looks like they all work as Whole Foods or Starbucks and make $10 an hour, and want to blame their economic condition on the one percent. Just my observation.
19
posted on
01/06/2013 3:32:27 PM PST
by
Hardastarboard
(Bringing children to America without immigration documents is child abuse. Let's end it.)
---
To: Farmer Dean
There is a guy that sits next to me at work he is around 30 years old, and he is absolutely convinced that the Bush tax cuts caused the recession. I asked him to explain this to me. He thinks that it took a lot of money out of the economy, because the "rich" kept it in their banks. If we just raise the taxes back on the rich, the money will be reintroduced to the economy. I said, everyone got a tax cut, and everyone will face a tax increase, but he seem adament that this is the solution.
I guess we shall see. He clearly doesn't understand economics.
---
FreeRepublic.com is powered by software copyright 2000-2008 John Robinson