---
To: rarestia; Travis McGee; Chode; Jack Black
#6 Yet again, well said! The Govt doesn't even have to haul anyone off to jail, just simply cuff them and remove all firearms for "investigation." It then becomes YOUR task retain counsel and attempt to go get them back, if they haven't been destroyed already and you get a subjective "fair market value" reimbursement for guns you can no longer legally replace.
Result: you've wasted time, you've expended money, and you have no guns.

---
To: DTogo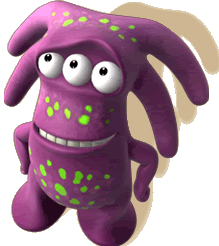 Stand UP and Be Counted, or line up and be numbered...
64
posted on
01/10/2013 3:02:16 PM PST
by
Chode
(Stand UP and Be Counted, or line up and be numbered - *DTOM* -ww- NO Pity for the LAZY)
---
To: DTogo
It then becomes YOUR task retain counsel
And let us remain mindful of one of the many detriments to an interconnected society: as soon as the LEOs snap your photo at the jail house, that picture will be disseminated across the fruited plain, and you will forever be fighting to clear your good name in the realm of public opinion.
My brother is fighting this fight right now, as he was unlawfully arrested for a crime he did not commit, was fingerprinted and photographed, and now his picture and "arrest record" is splashed across the Internet for any future employer to find by simply searching his name even though his name was cleared.
The extortion racket websites that post those "wall of shame" photos want sometimes in upwards of $500 to remove the photo, and despite all of the negative publicity, akin to defamation, the LEOs can't request to have the pictures removed anywhere. His chances of being hired at a good company have dropped precipitously as a result.
Now, imagine if you're arrested for owning "illegal guns," you're photographed, fingerprinted, and a perp-walked, you bail out of jail, your name is cleared on Second Amendment grounds, and you return to pick up the pieces of your life. You are permanently a member of the Internet wall of shame for simply owning firearms and practicing a right endowed by God.
This, I believe, is even more egregious than the reason for being arrested in the first place. This is the "scarlet letter" the Dems would want for gun owners.

---
FreeRepublic.com is powered by software copyright 2000-2008 John Robinson