---
To: MoochPooch; left that other site; DeoVindiceSicSemperTyrannis; Yehuda; Alouette; ...


He Who blessed our forefathers Abraham, Isaac and Jacob - may He bless the fighters of the Israel Defense Force, who stand guard over our land and the cities of our G-d from the border of the Lebanon to the desert of Egypt, and from the Great Sea unto the approach of the Aravah, on the land, in the air, and on the sea.
May HASHEM cause the enemies who rise up against us to be struck down before them. May the Holy One, Blessed is He, preserve and rescue our fighting men from every trouble and distress and from every plague and illness, and may He send blessing and success in their every endeavor.
May He lead our enemies under their sway and may He grant them salvation and crown them with victory. And may there be fulfilled for them the verse: For it is Hashem, your G-d, Who goes with you to battle your enemies for you to save you.
G-d bless and keep your children safe, Alouette.
8
posted on
01/12/2013 5:36:35 PM PST
by
Kathy in Alaska
((~ RIP Brian...heaven's gain...the Coast Guard lost a good one.~))
---
To: unique1; USMCPOP; JFoxbear; Dad of Chris Mason; debm29palms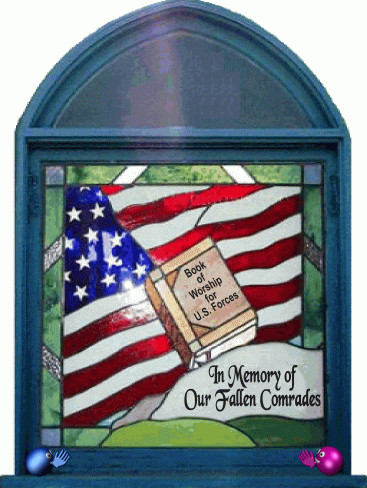 God Bless our military men and women who have given their all.
Thanks, unique.
10
posted on
01/12/2013 5:39:56 PM PST
by
Kathy in Alaska
((~ RIP Brian...heaven's gain...the Coast Guard lost a good one.~))
---
To: Kathy in Alaska
20
posted on
01/12/2013 6:44:24 PM PST
by
left that other site
(Worry is the Darkroom that Develops Negatives.)
---
FreeRepublic.com is powered by software copyright 2000-2008 John Robinson