---
To: abigail2; Amalie; American Quilter; arthurus; awelliott; Bahbah; bamahead; Battle Axe; ...
*PING*


Thomas Sowell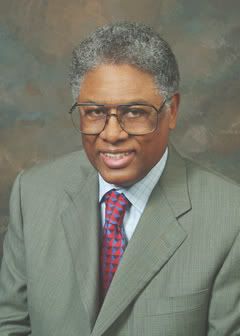 Recent columns


The Role of 'Educators'


Happy New Year?


Random Thoughts
Please FReepmail me if you would like to be added to or removed from the Thomas Sowell ping list…
2
posted on
01/14/2013 2:58:10 PM PST
by
jazusamo
("Mercy to the guilty is cruelty to the innocent." -- Adam Smith)
---
To: jazusamo
"............What is not understandable is how so many liberals can blindly ignore 50 years of evidence to the contrary since then."
The answer is simply because the Liberals are whom they are. They understand only that vision that isn't even reality. The Lib lives in his own World removed from reality, and nothing will change the vision as they see it. It's just best to leave them a wide berth, and do the best to not let them have their way, or they will visit disaster upon everyone, and everything they encounter.
It's the reason the Liberal is the prefered tool of the Worldly criminals running the show today.
Thanks for the ping jaz.
9
posted on
01/14/2013 3:39:08 PM PST
by
rockinqsranch
(Dems, Libs, Socialists, call 'em what you will, they ALL have fairies livin' in their trees.)
---
To: jazusamo
Thanks for the ping! One of the cool things about just simply reading anything from Dr. Sowell is that I actually get smarter as a result. If only obama had his common sense, we'd be a couple of light years ahead of where we are now.
---
FreeRepublic.com is powered by software copyright 2000-2008 John Robinson