---
To: Sub-Driver
FROM. MY. COLD. DEAD. NRA CARD CARRYING. HANDS. Sonsofbitches!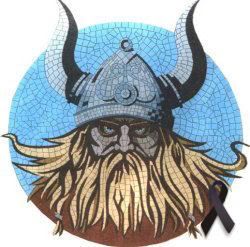 "But know this, that in the last days perilous times will come: for men will be lovers of themselves, lovers of money, boasters, proud, blasphemers, disobedient to parents, unthankful, unholy, unloving, unforgiving, slanderers, without self-control, brutal, despisers of good, traitors, headstrong, haughty, lovers of pleasure rather than lovers of God, having a form of godliness but denying its power. And from such people turn away, for his name is Obama."
---
To: Viking2002
---
To: Viking2002
I never thought of myself as worthy of a seat amongst the Einrehjar in Valhalla...
I guess we may find out.
98
posted on
01/14/2013 6:07:26 PM PST
by
Dead Corpse
(Sine ullo desiderio vive et ama.... Carpe diem.)
---
To: Viking2002
I was behind a pickup the other day that had a bumper sticker with a picture of Charlton Heston and What Part Of "Shall Not Be Infringed" Don't You Understand? Need to see if I can find that for my truck.

---
FreeRepublic.com is powered by software copyright 2000-2008 John Robinson