---
To: Lloyd Marcus
http://www.youtube.com/watch?v=AzVKQCnLJns
"We've got to have a civilian national security force that's just as powerful, just as strong, just as well-funded." - Barack Obama
TREASON - in real-time, pre-meditated, in-your-face, unquestioned, ABETTED, unchecked, continuous, ongoing...
Representation checking?...questioning? ZERO
—That whenever any Form of Government becomes destructive of these ends, it is the Right of the People to alter or to abolish it, and to institute new Government, laying its foundation on such principles and organizing its powers in such form, as to them shall seem most likely to effect their Safety and Happiness.
---
To: PGalt; Lloyd Marcus; All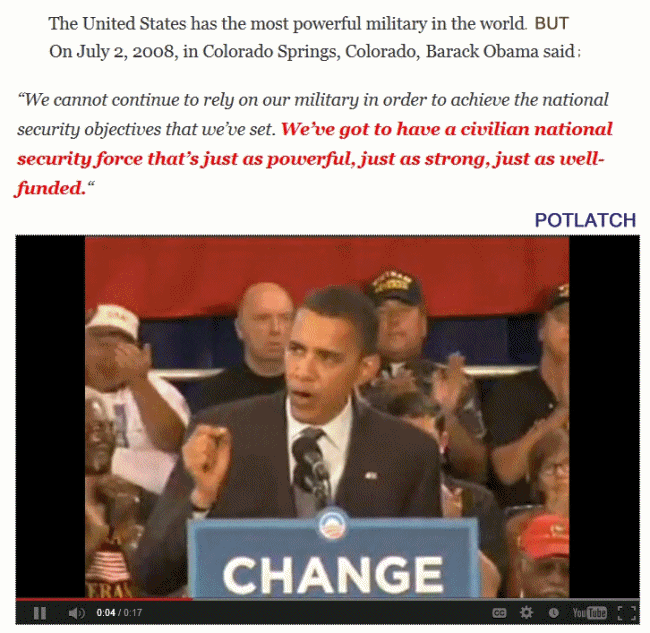 Obama's first White House Chief of Staff, Rahm Emanuel, did say in a 2006 interview with the New York Daily News that all Americans aged 18-25 should be inducted into "universal civil defense training" — in effect, a civilian army.

---
FreeRepublic.com is powered by software copyright 2000-2008 John Robinson