---
To: Kathy in Alaska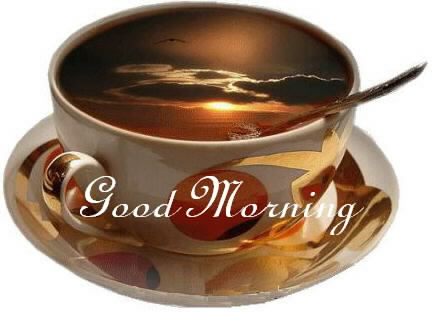 Freep mail me to be on or off the Daily Bread ping list
A Song To Remember
January 20, 2013
I was delighted when I received a free gift in the mail—a CD of Scripture set to music. After listening to it several times, some of the melodies took root in my mind. Before long, I could sing the words to a couple of verses in the book of Psalms without the help of the recording.
Music can help us recall words and ideas we might otherwise forget. God knew that the Israelites would forget Him when they entered the Promised Land (Deut. 31:20). They would forsake Him, turn to idols, and trouble would follow (vv.16-18). Because of this, He asked Moses to compose a song and teach it to the Israelites so they could remember their past closeness with Him and the sin that hurt their relationship (31:19-22). Perhaps most important, God wanted His nation to recall His character: "[God] is the Rock, His work is perfect; for all His ways are justice, a God of truth and without injustice; righteous and upright is He" (32:4).
Consider what God might want you to remember about Him today. Is it His power, His holiness, His love, or His faithfulness? Can you think of a song that celebrates God's character? Sing it in your heart to the Lord (Eph. 5:19).
Give me a spirit of praise, dear Lord,
That I may adore Your name,
Sing praises from the depths of a grateful heart
To the One who is always the same. —Dawe
Remembering God's goodness puts a song in your heart.
Read: Deuteronomy 31:16-22
18
posted on
01/19/2013 5:34:00 PM PST
by
The Mayor
("If you can't make them see the light, let them feel the heat" — Ronald Reagan)
---
To: MoJo2001; HopeandGlory; StarCMC; ConorMacNessa; The Mayor; SandRat; HiJinx; laurenmarlowe; ...
Prayers for our troops, veterans, families, allies, friends, and Canteeners
for a safe and peaceful week ahead.
19
posted on
01/19/2013 5:36:02 PM PST
by
Kathy in Alaska
((~ RIP Brian...heaven's gain...the Coast Guard lost a good one.~))
---
To: The Mayor
Great lesson today, Mr. Mayor!
I have memorized huge chunks of the Psalms and Isaiah by setting them to music.
It really WORKS!
:-)
24
posted on
01/19/2013 5:55:02 PM PST
by
left that other site
(Worry is the darkroom that developes negatives.)
---
To: The Mayor
Good evening, Mayor, and a Blessed Lord's Day to The Mayor family.
Hope you and your family are having a good weekend.
44
posted on
01/19/2013 7:37:39 PM PST
by
Kathy in Alaska
((~ RIP Brian...heaven's gain...the Coast Guard lost a good one.~))
---
To: All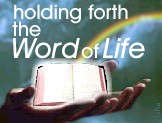 "Again, the devil taketh him up into an exceeding high mountain, and sheweth him all the kingdoms of the world, and the glory of them; And saith unto him, All these things will I give thee, if thou wilt fall down and worship me. Then saith Jesus unto him, Get thee hence, Satan: for it is written, Thou shalt worship the Lord thy God, and him only shalt thou serve." -from THE BIBLE: Matthew 4:8-10
Let's Read The Bible: Matthew Chapter 4 (Read More...)
PERSECUTION.org - INTERNATIONAL CHRISTIAN CONCERN" (Read More...)
---
FreeRepublic.com is powered by software copyright 2000-2008 John Robinson