---
To: Kathy in Alaska; laurenmarlowe; BIGLOOK; alfa6; EsmeraldaA; SandRat; mylife; TMSuchman; PROCON; ...















FREEDOM ISN'T FREE!
---
---
It Is Purchased With The Blood Of Patriots!
---
"Freedom Isn't Free"

By Cdr. Kelly Strong USCG (ret)

I watched the flag pass by one day,
It fluttered in the breeze.
A young Marine saluted it,
And then he stood at ease.
I looked at him in uniform
So young, so tall, so proud,
With hair cut square and eyes alert
He'd stand out in any crowd.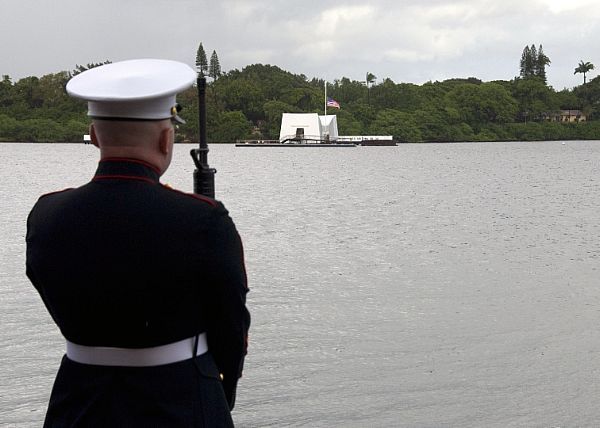 Eternal Father, Strong to Save
(Click)
I thought how many men like him
Had fallen through the years.
How many died on foreign soil
How many mothers' tears?
How many pilots' planes shot down?
How many died at sea
How many foxholes were soldiers' graves?
No, freedom isn't free.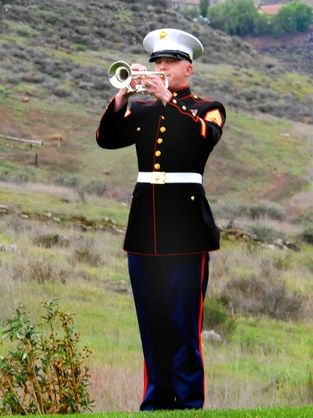 Taps
(Click)

I heard the sound of Taps one night,
When everything was still,
I listened to the bugler play
And felt a sudden chill.
I wondered just how many times
That Taps had meant "Amen,"
When a flag had covered a coffin.
Of a brother or a friend.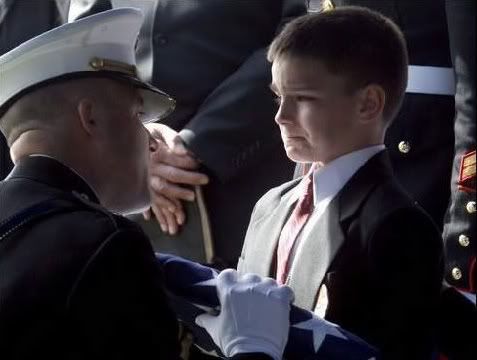 I thought of all the children,
Of the mothers and the wives,
Of fathers, sons and husbands
With interrupted lives,
I thought about a graveyard
At the bottom of the sea
Of unmarked graves in Arlington,
No, freedom isn't free.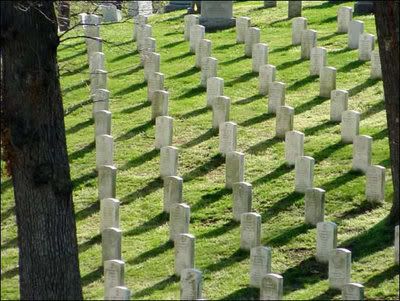 God Of Our Fathers
(Click)
Many Thanks To ExTexasRedhead For Finding This Poem!












Genuflectimus non ad principem sed ad Principem Pacis!

Listen, O isles, unto me; and hearken, ye people, from far; The LORD hath called me from the womb; from the bowels of my mother hath he made mention of my name. (Isaiah 49:1 KJV)
13
posted on
01/22/2013 6:32:26 PM PST
by
ConorMacNessa
(HM/2 USN, 3/5 Marines RVN 1969 - St. Michael the Archangel defend us in Battle!)
---
To: Kathy in Alaska; laurenmarlowe; BIGLOOK; alfa6; EsmeraldaA; SandRat; mylife; TMSuchman; PROCON; ...





GOD BLESS AND PROTECT OUR TROOPS AND OUR BELOVED NATION!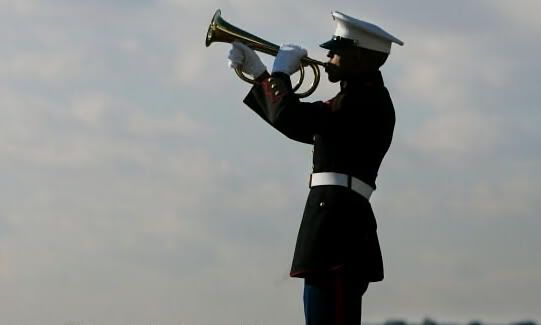 TATTOO
(Click)
Must retire – the 0445 Reveille approaches relentlessly.

The Bugler, his grim visage replete with an evil sneer, already mounts the parapet.

Do poor Tom some charity, whom the foul fiend vexes!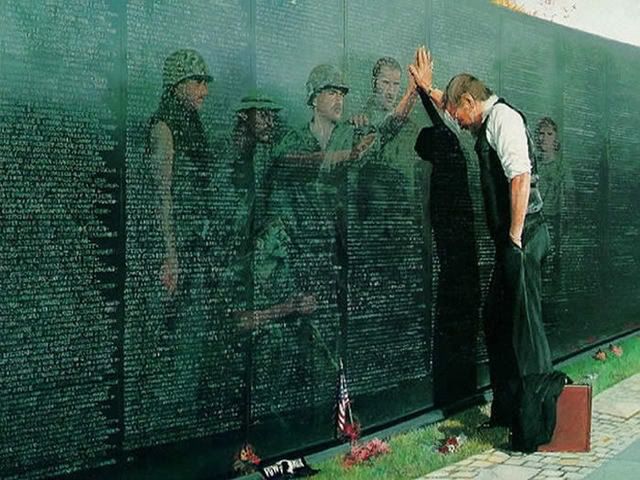 All Gave Some – Some Gave All!!!
(Click)
Good night, God bless you, and God bless the United States of America!

Godspeed our Troops around the Globe – especially those in harm's way – by virtue of their service and sacrifice we continue to live in Freedom!










Genuflectimus non ad principem sed ad Principem Pacis!

Listen, O isles, unto me; and hearken, ye people, from far; The LORD hath called me from the womb; from the bowels of my mother hath he made mention of my name. (Isaiah 49:1 KJV)
14
posted on
01/22/2013 6:34:14 PM PST
by
ConorMacNessa
(HM/2 USN, 3/5 Marines RVN 1969 - St. Michael the Archangel defend us in Battle!)
---
FreeRepublic.com is powered by software copyright 2000-2008 John Robinson