---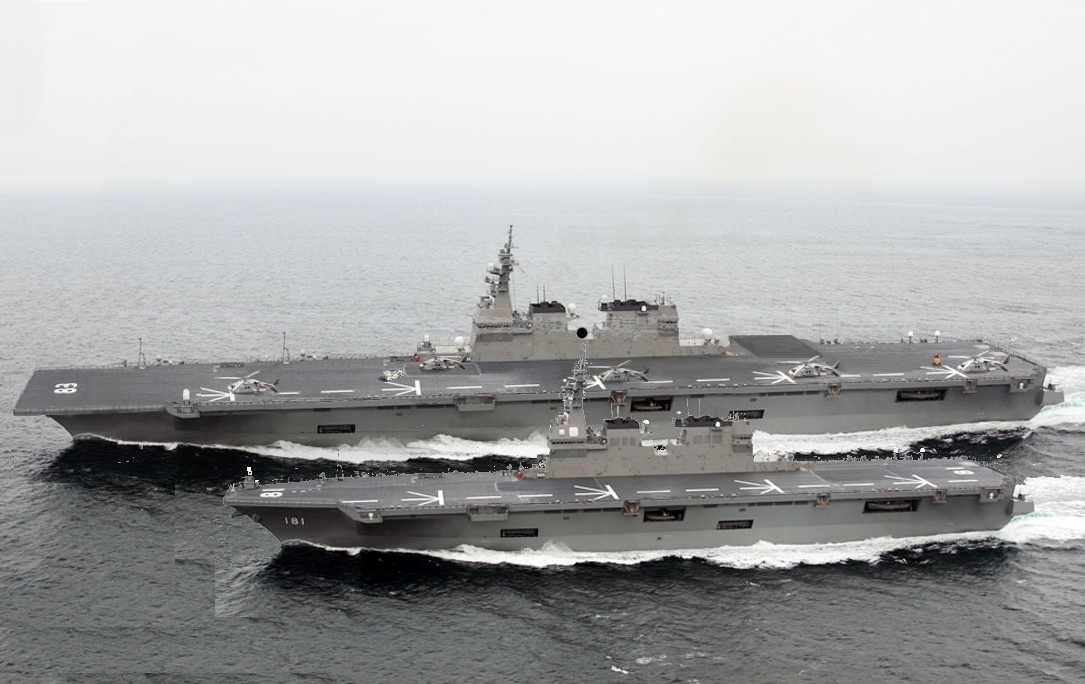 CGI of 22DDH and Hyuga helicopter carriers

---
To: sukhoi-30mki
Time to worry is when they change the name back to "the Imperial Navy" and they launch real flat tops.
---
To: sukhoi-30mki
Yep! 19,500 tones is big enough to house a few F-35B's. With the Chinese Navy going blue water, maybe it is time to reconsidder a Japanese one.
The short helicopter carrier is the Japanese Hyuga-class Helicopter Destroyer.
Images courtesy of: http://www.freewebs.com/jeffhead/worldwideaircraftcarriers/22ddh.htm

5
posted on
01/25/2013 5:55:36 AM PST
by
Freeport
(The proper application of high explosives will remove all obstacles.)
---
To: sukhoi-30mki
6
posted on
01/25/2013 6:31:18 AM PST
by
mosesdapoet
(Should the "Chicago Mechanic" come out of retirement ?)
---
To: sukhoi-30mki
War over sea becomes impossible if the enemies' ships cannot traverse the distance without being destroyed. This was the very purpose of the submarine, over a hundred years ago.
But like high performance aircraft and bombers, who have not completely replaced the manned variety for good reasons, the trend is to unmanned submersibles and surface craft.
Already the US has a large number of slightly larger than a torpedo craft, that travel great distances while consuming minimal energy, by using the heat and cold of different water layers. Were these equipped with warheads and selective passive search capability, they would make a large area of ocean impassable to enemy surface craft or submarines.
And there are numerous varieties of other craft in development.
---
To: sukhoi-30mki
I am of two minds, here. On the one hand, with their proud naval tradition, Japan would be a great ally, vs. The Communist Chinese. On the other hand, having Japan return to their militaristic ways is the opening of Pandora's Box. Hopefully, King Solomon will return, with a wise decision.
---
FreeRepublic.com is powered by software copyright 2000-2008 John Robinson