---
Sarah Palin Parts Ways With FOX News
RCP ^
Posted on 01/25/2013 2:18:18 PM PST by sunmars
---
Navigation: use the links below to view more comments.
first previous 1-20, 21-40, 41-60, 61-65 last
---
To: sunmars
Most of the Fox News folks trashed her, aside from Shawn, Gretta, and the big guy on the silly show The Five, and a few others.
They disrespected her on Special report repeatedly, even Brit Hume crapped on her on one occasion, Meagan Kelly crapped on her, Bill O`reilly crapped on her, I could go on
They do not deserve her
61
posted on
01/25/2013 5:53:27 PM PST
by
Friendofgeorge
(SARAH PALIN 2016 OR BUST)
---
To: svcw
I would prefer to watch PNC when she rolls it out...
Fox = Boehner/McCain/Romney/Dole/Bush/Bush/Bush/Bush
Palin....anything to the right of that.
62
posted on
01/25/2013 7:03:00 PM PST
by
sayfer bullets
("...and if it stops moving, subsidize it." - RR)
---
To: SuziQ
Live with it.
Governor Sarah Palin is going for President on the American Party ticket.
Live with it.
This is happening in real time.
Higher taxes, more government, open borders, on impulse abortion, gun control on law abiding citizens, if you want this, vote Democrat or Republican. \
Vote Sarah Palin, American Party!!!
We are everywhere, Democrat Party , Republican Party, Independents, military, law enforcement . Let people know how you feel and the reasons why.
TWB

63
posted on
01/25/2013 7:44:56 PM PST
by
TWhiteBear
(Sarah Palin...The Flame of the North)
---
To: conservative98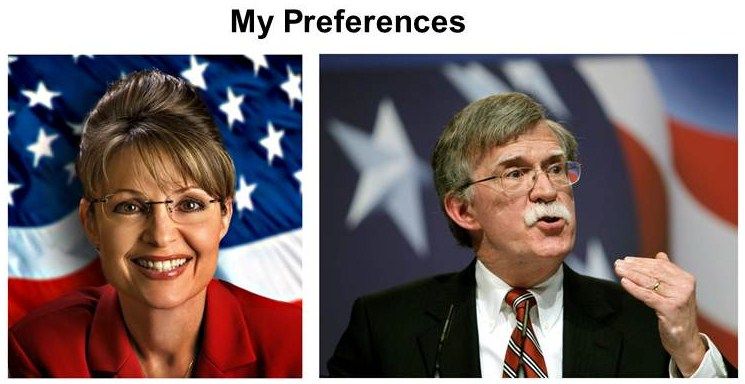 ---
To: onyx; AdmSmith; AnonymousConservative; Berosus; bigheadfred; Bockscar; ColdOne; ...
65
posted on
01/25/2013 10:28:55 PM PST
by
SunkenCiv
(Romney would have been worse, if you're a dumb ass.)
---
Navigation: use the links below to view more comments.
first previous 1-20, 21-40, 41-60, 61-65 last
---
---
FreeRepublic.com is powered by software copyright 2000-2008 John Robinson