---
To: FReepers; FRiends; Patriots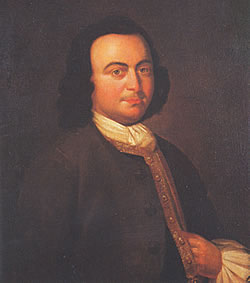 "An instance within the memory of some of this house will show us how our militia may be destroyed.
Forty years ago, when the resolution of enslaving America was formed in Great Britain,
the British Parliment was advised by an artful man, who was governor of Pennsylvania,
to disarm the people; that it was the best and most effectual way to enslave them;
but that they should not do it openly, but weaken them, and let them sink gradually,
by totally disusing and neglecting the militia."
— George Mason
Support Free Republic.
19
posted on
01/27/2013 1:09:53 PM PST
by
RedMDer
(HEY LIBS! GUN FREE ZONE T-SHIRTS AVAILABLE NOW. I DARE YA!)
---
To: FReepers; FRiends; Patriots

Freepers, your Contributions make every difference!
Please keep 'em coming! Thank you all very much!
21
posted on
01/27/2013 1:12:20 PM PST
by
RedMDer
(HEY LIBS! GUN FREE ZONE T-SHIRTS AVAILABLE NOW. I DARE YA!)
---
To: RedMDer
"By calling attention to 'a well regulated militia', the 'security' of the nation, and the right of each citizen 'to keep and bear arms', our founding fathers recognized the essentially civilian nature of our economy. Although it is extremely unlikely that the fears of governmental tyranny which gave rise to the Second Amendment will ever be a major danger to our nation, the Amendment still remains an important declaration of our basic civilian-military relationships, in which every citizen must be ready to participate in the defense of his country. For that reason, I believe the Second Amendment will always be important." -Senator John F. Kennedy,rightwing extremist, April 1960
"Certainly one of the chief guarantees of freedom under any government, no matter how popular and respected, is the right of citizens to keep and bear arms. This is not to say that firearms should not be very carefully used and that definite safety rules of precaution should not be taught and enforced. But the right of citizens to bear arms is just one more guarantee against arbitrary government, and one more safeguard against tyranny which now appears remote in America, but which historically has proved to be always possible." -Hubert H. Humphrey,bitter clinger,Guns magazine, February 1960, p.6

72
posted on
01/27/2013 3:19:16 PM PST
by
TurboZamboni
(Looting the future to bribe the present)
---
FreeRepublic.com is powered by software copyright 2000-2008 John Robinson