---
To: Kaslin
'Howitzers, for instance, are not protected. Nor are .50 caliber machine guns, among others. '
Disagree! Theres nothing in the 2nd that says or implies this. In fact it was common for private individuals to own arty pieces during our early history. The only restriction was the depth or your pockets.
---
To: 556x45
In 1840, Texas Senator, Robert Potter, author of the Texas Declaration of Independence, had a "cannon" in his home, "tied to the table, and aimed at the door". Since Potter was also the first Secretary of the Texas Navy, the "cannon" was probably a naval "swivel gun":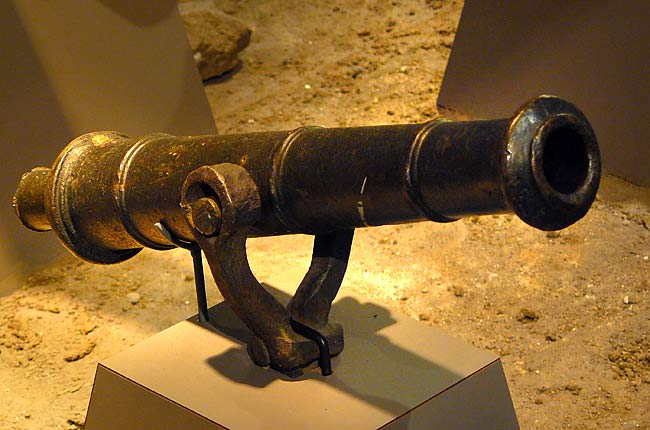 Swivel guns were commonly mounted on the rails of ships to repel boarding parties. Potter's was reportedly loaded with rifle-ball-sized shot, (making it a huge "shotgun") and it was intended as the last line of drfense if hostile Indians breached the door.
At the time, such private defense artillery was not uncommon -- even for folks who were not public figures.
So, the idea of the right to "privately-owned artillery" extended well beyond revolutionary days.

34
posted on
01/28/2013 9:12:06 AM PST
by
TXnMA
("Allah": Satan's current alias... "Barack": Allah's current ally...)
---
FreeRepublic.com is powered by software copyright 2000-2008 John Robinson