---
L.A. police look for ex-cop suspected in shootings (3 dead, cops & Irvine couple targeted)
http://www.cnn.com/2013/02/07/us/lapd-attacks/index.html?eref=mrss_igoogle_cnn ^ | CNN | Paul Vercammen and Michael Pearson


Posted on 02/07/2013 9:27:56 AM PST by dragnet2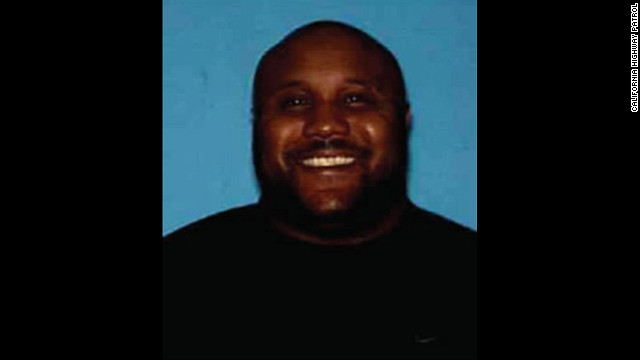 A former Los Angeles cop who had allegedly warned he would target law enforcement in retribution for being fired is now suspected of shooting three officers early Thursday, killing one,
The shootings -- which come a day after Irvine, California, police named Christopher Jordan Dorner as the suspect in a double slaying there Sunday
be on the lookout for the onetime officer and Navy lieutenant.
The manhunt stretched from Los Angeles to San Diego He worked for the LAPD from 2005 until 2008.
Multiple law enforcement agencies linked Dorner, 33, to the shooting of two Riverside police officers in an ambush.... One officer died.
In addition to Thursday's shootings, Dorner is suspected of the February 3 deaths of Monica Quan and her fiance Keith Lawrence in Irvine, according to police there.
Quan, 27, was the daughter of retired Los Angeles police officer Randal Quan, Dobine confirmed to CNN.
In his letter, which was provided to CNN by an LAPD source, Dorner said Randal Quan handled the appeal of his termination. Dorner threatened Quan and his family as well as several other LAPD figures, and said his treatment at the agency's hands had ruined his life.
"I never had the opportunity to have a family of my own, I'm terminating yours," Dorner allegedly wrote,
The letter writer warned the officers to "look your wives/husbands and surviving children directly in the face and tell them the truth as to why your children are dead."
Dorner also threatened to use his Navy training against additional police officers who he said were involved in a continuing culture of racism and misconduct in the department.

(Excerpt) Read more at cnn.com ...
---
TOPICS: Front Page News
KEYWORDS: 2005; 2008; banglist; christopherdorner; lacell; lapd; le; leftwingmurderer; partisanmediashills; quan; waroncops
---
Navigation: use the links below to view more comments.
first 1-20, 21-40, 41-60, 61-80 ... 141-142 next last
---
---
---
---
---
---
---
---
---
---
---
---
---
---
---
---
---
---
---
---
---
Navigation: use the links below to view more comments.
first 1-20, 21-40, 41-60, 61-80 ... 141-142 next last
---
---