---
'Never Felt So Safe': Second Amendment Rallies Draw Gun-Toting Citizens to State Capitols [Photos]
Twitchy ^ | February 8, 2013 | Staff


Posted on 02/08/2013 11:46:39 AM PST by lbryce

I apologize for any omissions of the article as it appears on this page. The particular content of the Twitchy web site does not lend itself well when being copied and pasted. I would recommend going to the site to view the content posted here and much more.

`

Richard Thompson @RichardKIRO

If ya see lots of people carrying guns at state capitol today - that would be a gun rights rally between 10am-2pm. 4:49 PM - 08 Feb 13

Citizens around the country are gathering at state capitols today to rally in support of the Second Amendment and exercise their right to bear arms.

Julianne Thompson @JEThompson

Never felt so safe in downtown Atlanta as I do right now pic.twitter.com/H9Xp2jhd 3:44 PM - 08 Feb 13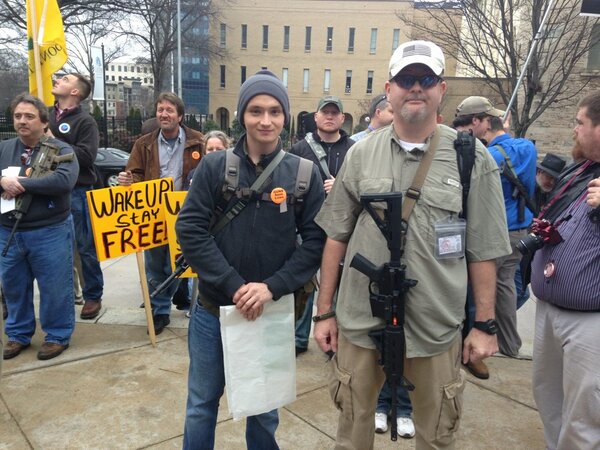 Arkansas Lt. Gov. Mark Darr tweeted his support.
Lt. Gov. Mark Darr @ltgovmarkdarr
Glad to see citizens and legislators speaking out in support of the Second Amendment at the Capitol today. pic.twitter.com/lkqD3lwv

Curtis Coleman @curtiscoleman
Arkansas State Legislators line up behind the 2nd Amendment at the AR State Capitol #fb pic.twitter.com/GBBuxwrP 5:21 PM - 08 Feb 13
Chad Livengood @ChadLivengood
Gun rights advocates outside the Capitol. These two Macomb Cnty residents, Mark & Steve, are open-carrying pistols. pic.twitter.com/qccUzOQE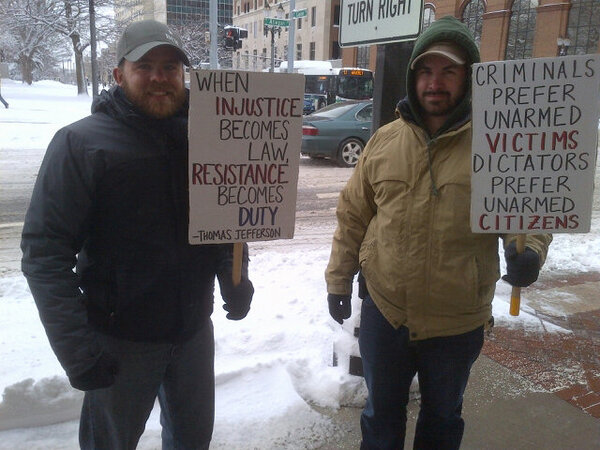 Lauren Luxenburg @LaurenC_Lux
Great turnout for the Second Amendment rights rally at the State House this morning. pic.twitter.com/80bo8Ip2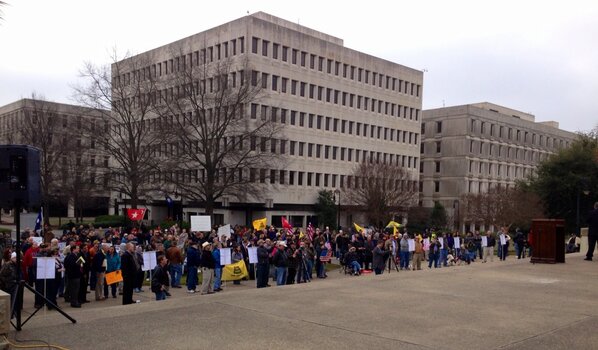 Much more to see at the site.

(Excerpt) Read more at twitchy.com ...
---
TOPICS: Constitution/Conservatism; Extended News; News/Current Events
KEYWORDS: guncontrol; guns; rally; secondamendment
---
---
---
---
---
---
---
---
---