---
Mich. defendant raps answers to judge (Video - good for a laugh)
CBS News ^ | February 7, 2013


Posted on 02/17/2013 5:50:30 AM PST by ConservativeInPA

A Michigan man with a lengthy criminal rap sheet decided to treat his video arraignment like an audition by freestyling his responses to charges of threatening to kill his girlfriend

---
TOPICS: Crime/Corruption; Culture/Society; News/Current Events; US: Michigan
KEYWORDS:



---
To: Springman; cyclotic; netmilsmom; RatsDawg; PGalt; FreedomHammer; queenkathy; madison10; ...
Whatta maroon.
Weekly/biweekly Michigan legislative action thread
2
posted on
02/17/2013 6:09:59 AM PST
by
cripplecreek
(REMEMBER THE RIVER RAISIN!)
---
To: ConservativeInPA
Counsel, Control your Client or I'll have the Bailiff Gag him and tie him to his chair.

---
To: ConservativeInPA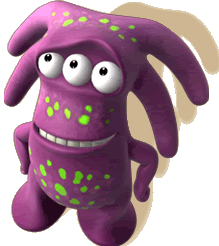 shoulda tacked on an extra five years...
4
posted on
02/17/2013 9:09:09 AM PST
by
Chode
(Stand UP and Be Counted, or line up and be numbered - *DTOM* -ww- NO Pity for the LAZY)
---
FreeRepublic.com is powered by software copyright 2000-2008 John Robinson