---
Rand Paul: Voters Ready for libertarian Republican
POLITICO ^ | MANU RAJU


Posted on 02/17/2013 11:35:25 AM PST by JohnPDuncan
---
Navigation: use the links below to view more comments.
first previous 1-20 ... 141-160, 161-180, 181-200, 201-204 last
---
To: arderkrag; JohnPDuncan
I'd support Rand Paul. Combine him with Alan West, for example, and we have a WINNER Ticket.
Young people like the limited government message, and Rand can deliver that.
Rand Paul isn't a nutty pot-smoking isolationist: he is simply a Constitutionalist and Federalist.
I'm not a Paulbot — unless you think those who love and support Glenn Beck's message and philosophy are the same.
For those Freepers who oppose drug legalization, gay marriage, legalized prostitution, etc., you are free to move to a State that prohibits them, if you support Federalism.
If we reduce the Federal Government, there will be plenty of returned tax money to VOLUNTARILY donate to any of the following causes: Israeli military equipment, Amnesty International, or Doctors without Borders. You want to continue foreign aid, you will get half your taxes back and hopefully more, to do exactly that.
Rand Paul would surely support forming cooperative defensive operations (Taiwan-Japan-South Korea-U.S.) against specific aggressive threats by NK or China, as the need arises in order to protect our mutually beneficial international free-trade routes.
Good luck to FReepers attempting to malign those who support Tea Party Constitutionalist candidates like Rand Paul.
This guy is the real deal, unlike the eGOP you swerve towards...
Go Hug Karl Rove, as we accelerate off the Socialist cliff.
201
posted on
02/23/2013 11:48:39 AM PST
by
4Liberty
(Some on our "Roads & Bridges" head to the beach. Others head to their offices, farms, libraries....)
---
To: 4Liberty
Alan West = Allen West. sorry for typo!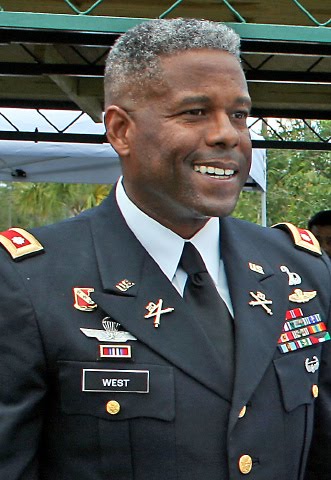 202
posted on
02/23/2013 11:52:06 AM PST
by
4Liberty
(Some on our "Roads & Bridges" head to the beach. Others head to their offices, farms, libraries....)
---
To: SkyPilot
An anti-military candidate who is womewhat squishy on social issues.
Agreed.
And he's a pencil-neck to boot. lol.

---
To: frogjerk
"Homosexual marriage is against the natural law that our founders recognized. How does the state have a right to change the natural law? Can it declare murder legal (I know abortion is murder but two wrongs don't make a right) and be within their right?
It's time to stand on principle and justice and keep our house built on rock rather than the sand of liberalism/social-libertarinaism."
I agree with you. I just think that if the official GOP policy is "leave it up to the states" then it's a tactical victory. Reserving that right for the states ensures that the federal govt won't be able to force EVERYBODY to provide gay marriage.
IMHO, it's better for a few states to be pro-gay marriage than ALL of them.
---
Navigation: use the links below to view more comments.
first previous 1-20 ... 141-160, 161-180, 181-200, 201-204 last
---
---
FreeRepublic.com is powered by software copyright 2000-2008 John Robinson