---
To: SeekAndFind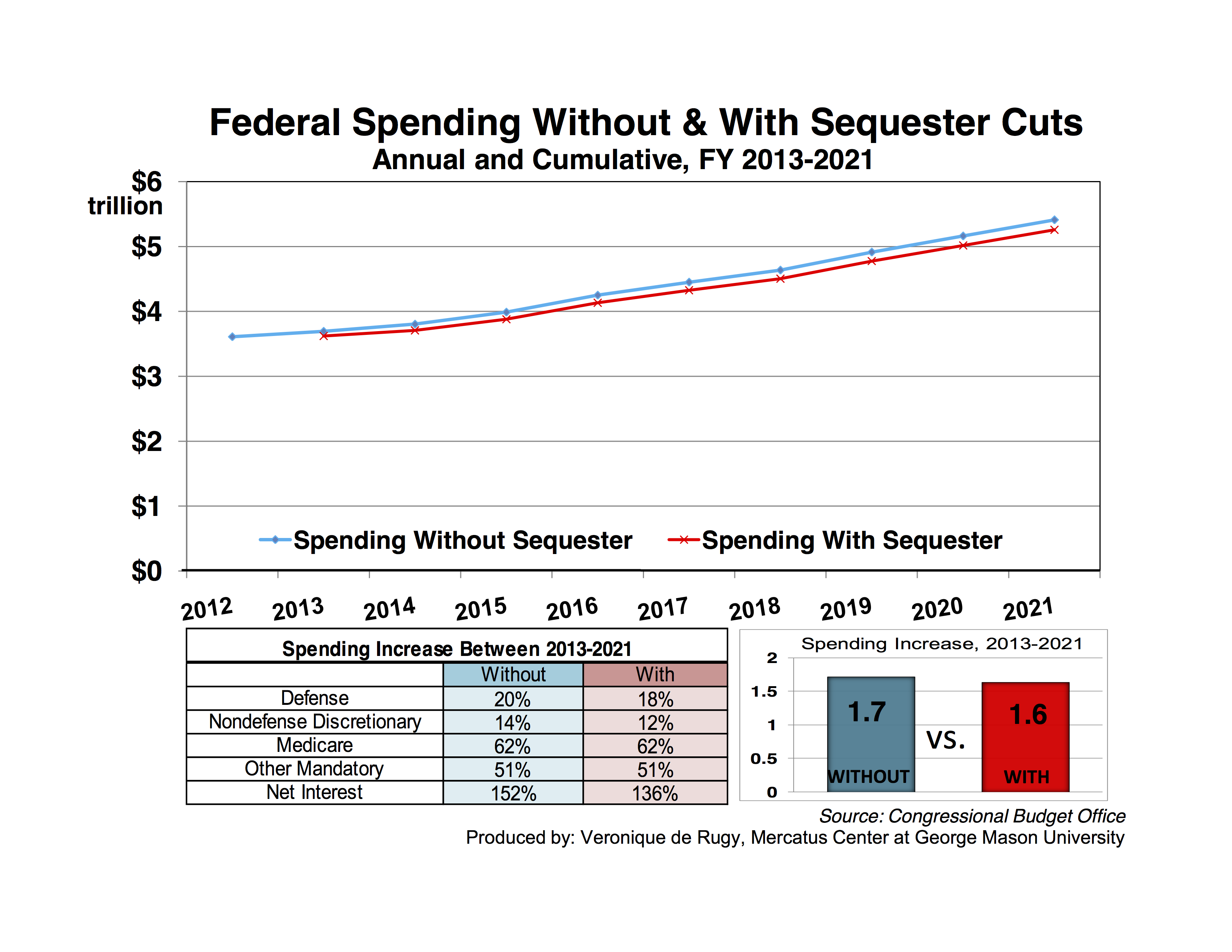 ---
To: SeekAndFind
NOTE TO DOOMSAYERS OUT THERE:
Even if sequestration goes through, the Congressional Budget Office predicts that spending will continue to go up over the next ten years, from $3.538 trillion in FY 2012 to $5.939 trillion in FY 2023.
Even given inflation and population growth, it's hard to see these projections as reflective of devastating spending cuts. Also, in FY2023 will be back to running $1 trillion deficit. And that's before our real fiscal troubles start.
---
To: SeekAndFind
A: Because he knows that the 'low information voter' is the majority in America, and will believe everything he and HIS NEWS MEDIA says.
---
To: SeekAndFind
That's a scarey chart. How are we to survive?
---
To: SeekAndFind
A pox on both their houses.
We need a peaceful revolution where all of these idiots are driven from office.
40
posted on
02/23/2013 6:28:45 PM PST
by
Vermont Lt
(Does anybody really know what time it is? Does anybody really care?)
---
FreeRepublic.com is powered by software copyright 2000-2008 John Robinson