---
To: marktwain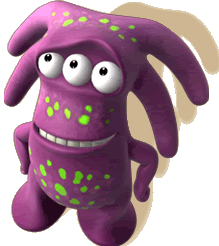 good enough for me to eat, but not those on welfare... feh
i remember in the 60's the local game cop would take road kill deer, still warm from just being hit or that he just shot after being hit, to local poor families and they were damn glad that he did
today, he'd lose his job...

9
posted on
02/27/2013 6:39:32 PM PST
by
Chode
(Stand UP and Be Counted, or line up and be numbered - *DTOM* -ww- NO Pity for the LAZY)
---
To: Chode
Chode, how dare you get in between my double post.....Aaaww hell, I fergive ya!
14
posted on
02/27/2013 6:52:05 PM PST
by
SgtBob
(Freedom is not for the faint of heart. Semper Fi!)
---
To: Chode
In our county, you get on a list for road kill deer. You need to go immediately to the scene and get it. That is if the driver or his family or friends don't want it. And the homeless seem to be well fed and fat in America.
---
To: Chode
When I was a kid here in my rural Northern California county
fresh roadkill deer helped to feed the jail inmates. We have
come a long way.........all downhill.
---
FreeRepublic.com is powered by software copyright 2000-2008 John Robinson