---
To: shove_it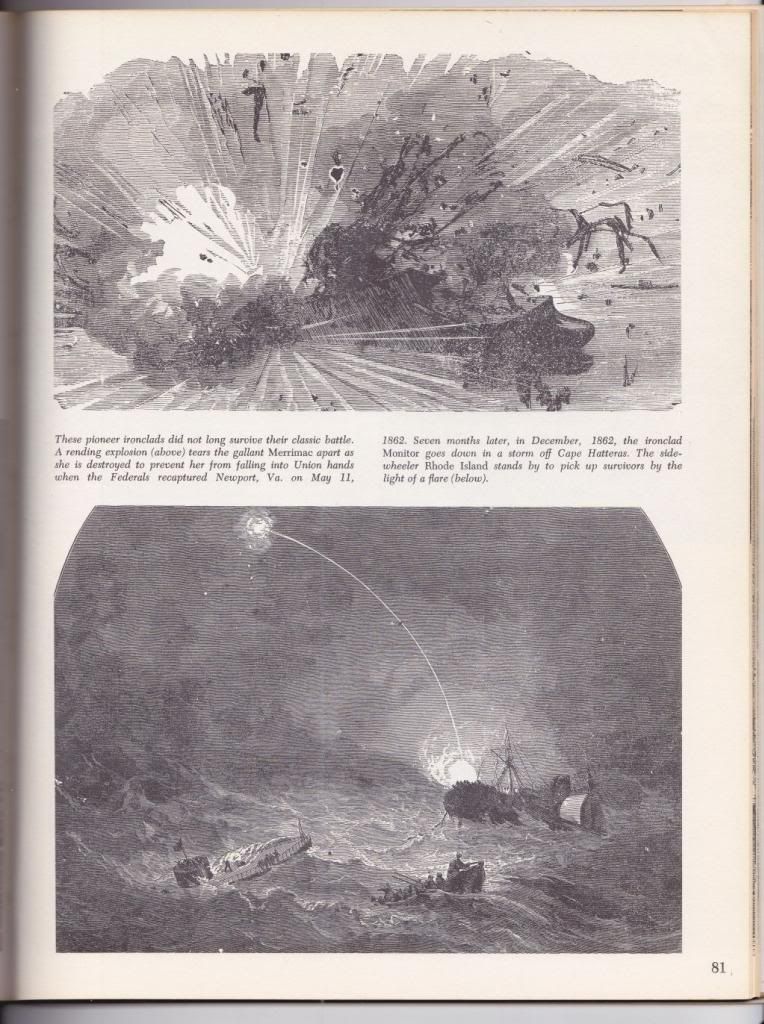 Just a note: Back in WWII a US destroyer received "ping" off a submerged vessel and dropped depth charges on the Monitor.

10
posted on
03/08/2013 2:35:34 PM PST
by
Ruy Dias de Bivar
(CLICK my name. See the murals before they are painted over! POTEET THEATER in OKC!)
---
To: Ruy Dias de Bivar
Excellent addition to the thread, thanks. Did your mural get painted over?
11
posted on
03/08/2013 2:55:17 PM PST
by
shove_it
(Long ago Huxley, Orwell and Rand warned us about 0banana's USA.)
---
To: Ruy Dias de Bivar
"The battle between those two primative iron ships marked the end of the world's wooden navies". It's too bad, actually. It was a romantic era; whole forests sacrificed for a fleet of ships that depended on the wind, the direction of it meaning more than the number of cannons placed in the hull. The old sailing ships were sort of a dichotemy between old and new technology. The cannon itself was a catalist for new weapons that made others obsolete. The change was inevitable. The torpedo became the next catalyst, and so on.
12
posted on
03/08/2013 2:59:40 PM PST
by
Telepathic Intruder
(The only thing the Left has learned from the failures of socialism is not to call it that)
---
FreeRepublic.com is powered by software copyright 2000-2008 John Robinson