~ The FReeper Canteen Presents ~
~ Remembering Our Troops!! ~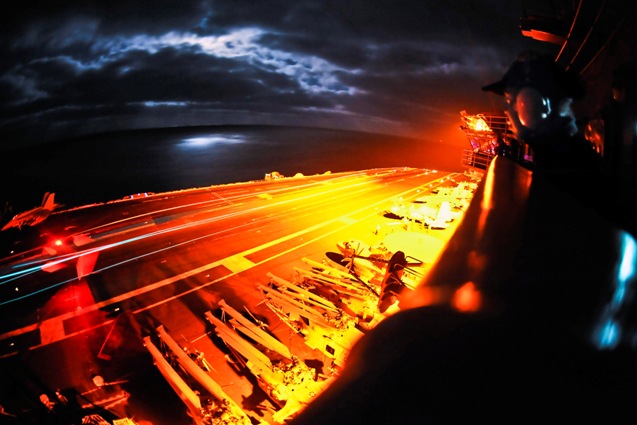 VULTURE'S WATCH
U.S. Navy Seaman Sonya Ford, right, stands watch on Vulture's Row during flight operations aboard the aircraft carrier USS Nimitz underway in the Pacific Ocean, Oct. 22, 2012. U.S. Navy photo by Petty Officer 2nd Class Robert Winn







Canteen Mission Statement
Showing support and boosting the morale of
our military and our allies' military
and family members of the above.
Honoring those who have served before.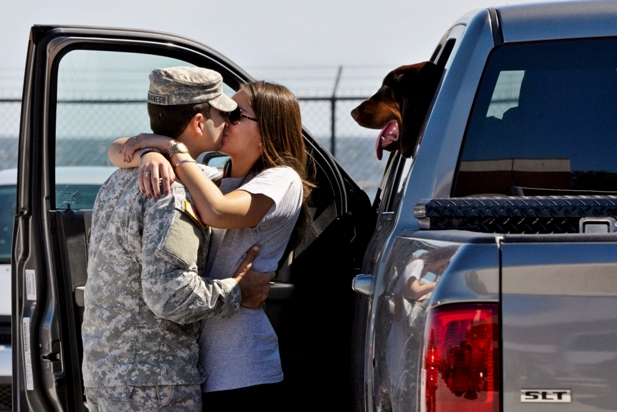 BACKSEAT BLOODHOUND
Army Spc. Darius Radmanesh kisses his wife, Kelsey, goodbye as his bloodhound, Benelli, watches minutes before a final farewell formation at Max R. Stover Army Reserve Center in St. Petersburg, Fla., Oct. 22, 2012. U.S. Army photo by Sgt. 1st Class Clinton Wood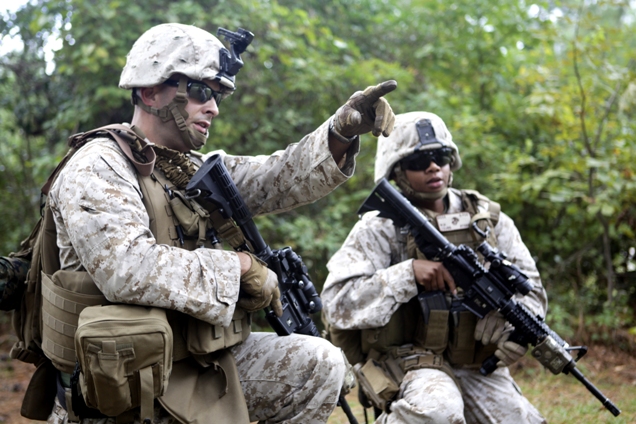 DEPLOYMENT PREP
Marine Corps Maj. Isaiah Martinez directs Marine Corps Capt. Wynndee Young to assault the enemy after receiving direct fire during a foot patrol exercise on Marine Corps Auxiliary Landing Field Bogue, N.C., Oct. 18, 2012. The Marines are preparing for an upcoming deployment to Afghanistan. U.S. Army photo by Sgt. Bobby J. Yarbrough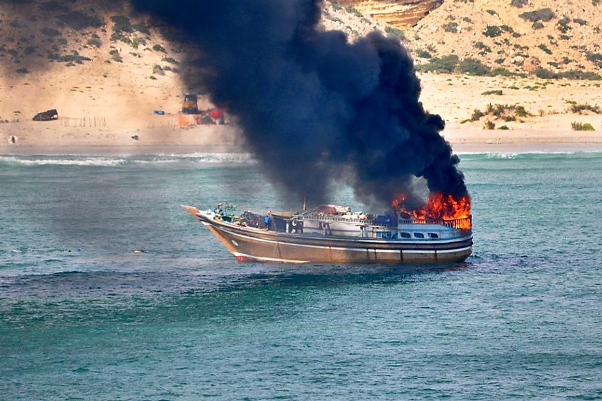 UNDER ATTACK
A boarding team from HNMLS Rotterdam was making an approach on a suspect dhow near the coast when they came under fire from ashore and from the dhow itself. Rotterdam returned fire in accordance with Rules of Engagement, during which the dhow was seen to ignite and crew members were observed leaping into the water. One crew member of the dhow was killed in this action and 25 people were subsequently rescued from the water by Rotterdam. Commodore Ben Bekkering, the commander of the NATO Task Force, said that the Rotterdam and her boats remained under sustained fire from the shore throughout, even while attempting to rescue the crew of the stricken dhow and one of Rotterdam's rigid inflatable boats was damaged.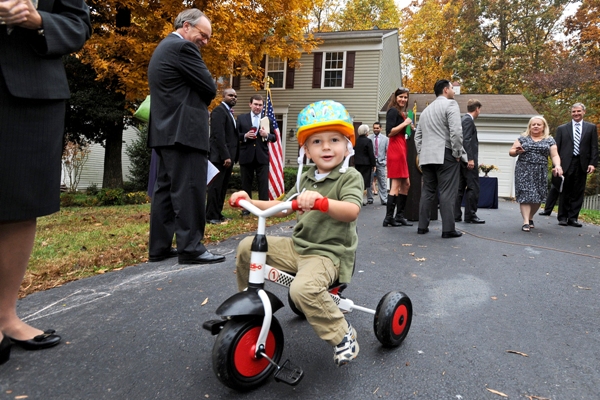 A BOY'S FIRST HOME
Joey Carpenter rides his tricycle at his new home in Woodbridge, Va., Oct. 26, 2012, before a ceremony in which the Department of Veterans Affairs awarded its 20 millionth home loan to his mother, Elizabeth, widow of Army Capt. Matthew Carpenter. President Franklin D. Roosevelt launched the VA's home loan program when he signed the G.I. Bill of Rights in 1944. VA photo by Robert Turtil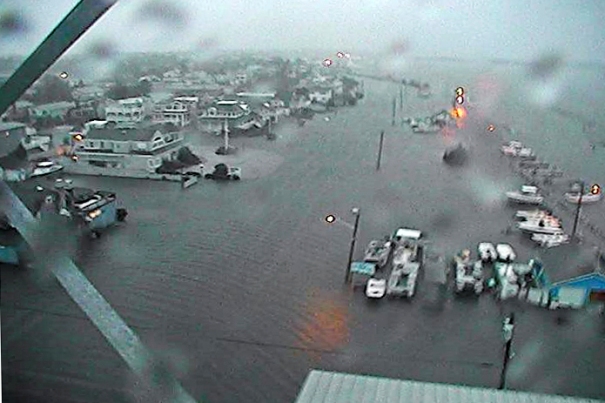 STATION FLOODING
Water floods Coast Guard Station Barnegat Light, N.J., and the surrounding area, Oct. 29, 2012, as Hurricane Sandy moves into the area. The storm is expected to bring life-threatening storm surge and coastal hurricane winds. U.S. Coast Guard photo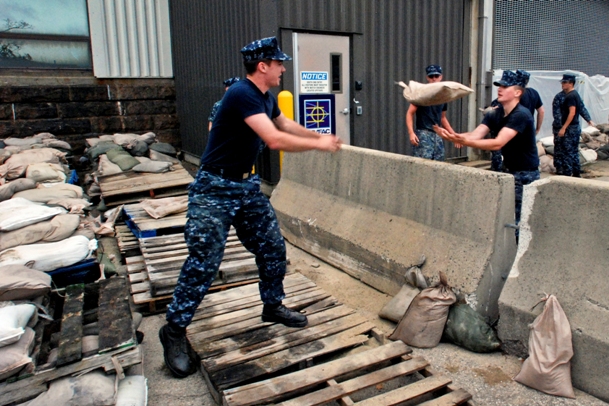 SURGE SANDBAGS
Sailors place sandbags around the power plant on Naval Submarine Base New London in Groton, Conn., to prepare for a storm surge from Hurricane Sandy, Oct. 28, 2012. The sailors are assigned to the Naval Submarine School. U.S. Navy photo by Seaman Gabriel Bevan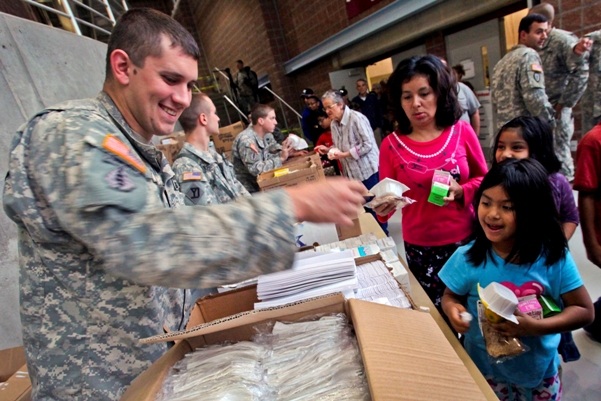 HURRICANE HELP
Army Sgt. Michael Ryno provides assistance to a family displaced by Hurricane Sandy at an emergency shelter at the Werblin Recreation Center in Piscataway Township, N.J., Oct. 29, 2012. Ryno and fellow soldiers are assigned to the 50th Infantry Brigade Combat Team, New Jersey Army National Guard. U.S. Air Force photo by Master Sgt. Mark C. Olsen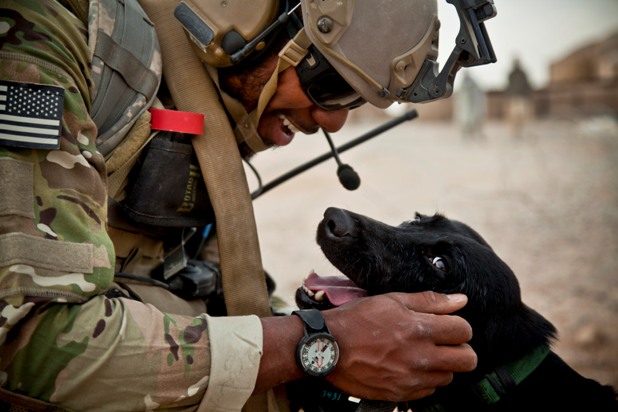 PARIS PAL
A coalition force member pets Paris, a military working dog, during an Afghan-led security patrol to deny the enemy freedom of movement in Khak-E-Safed in Afghanistan's Farah province, Oct. 30, 2012. Afghan forces have been taking the lead in security operations, with coalition forces as mentors, to bring security and stability to the country's residents. U.S Marine Corps photo by Sgt. Pete Thibodeau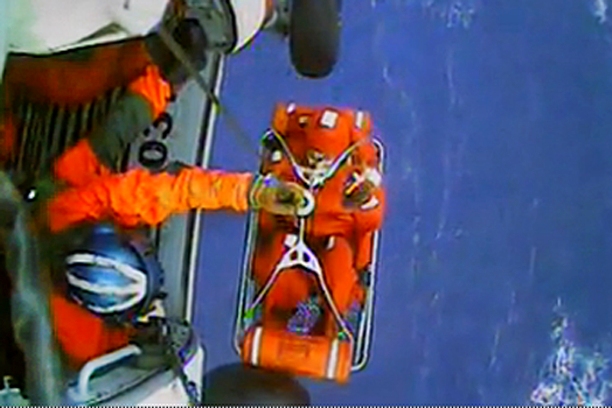 COAST GUARD RESCUE
The Coast Guard rescued 14 people from life rafts in the Atlantic Ocean about 90 miles southeast of Hatteras, N.C., Oct. 29, 2012, but two people remain missing. The first MH-60 Jayhawk crew hoisted five people into the aircraft, and a second helicopter rescued nine people. Crews took all to Coast Guard Air Station Elizabeth City, N.C., with no life-threatening conditions. U.S. Coast Guard Video Still

Please remember that The Canteen is here to support
and entertain our troops and veterans and their families,
and is family friendly.