---
Kirk is a de facto Democrat. A baby killer, a homosexual "rights" advocate, a gun-grabber. He is Dick Durbin "light."

---
To: Godwin1
So, ugly women are getting laid. Enough booze and they look good to the Captain and crew. Maybe Barney uses the Crew of 'Black Tie' too?
Who knows?
Maybe, Joe Manchan should change the boats name to the Ugly Duckling, Getting Klucky ?

---
To: Godwin1; ilovesarah2012; fieldmarshaldj; Impy; BlackElk
But in 2010, a bunch of freepers who were drinking the Kirk kool-aid told me the combine didn't exist and was insane right-wing paranoia. There's no WAY an decorated military vet and lifelong Republican like Kirk would really be an agent for the other side. Kirk only votes liberal because he HAS TO in order to get elected in Illinois' 10th Congressional District, as it is a "very liberal district" (just ignore the fact McCain did BETTER in Kirk's district than Illinois as a whole) Kirk would vote "more conservatively" once he represents "the whole state" in the U.S. Senate and "we'll have his ear"
Right guys?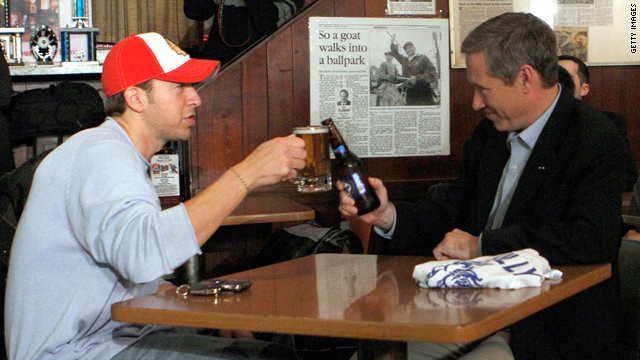 ---
To: Godwin1
Absurd. He's voted much better than Durbin. If only we had two Mark Kirks from Illinois.
---
To: Godwin1; BillyBoy
Nancyboy Kirk is Dick Durbin "Light" only because Dickie is a tad chubbier. As a GOP Senator, Nancyboy is utterly useless and wrong on every issue that matters..
51
posted on
04/11/2013 3:33:18 PM PDT
by
BlackElk
(Dean of Discipline, Tomas de Torquemada Gentlemen's Society: Rack 'em, Danno)
---
FreeRepublic.com is powered by software copyright 2000-2008 John Robinson