---
U.S. public defender in Boston seeks to represent bomb suspect
AlertNet.com ^ | 4/20/2013 | Ross Kerber


Posted on 04/20/2013 11:31:42 AM PDT by 2nd amendment mama

BOSTON, April 20 (Reuters) - The U.S. Federal Public Defender Office in Boston is seeking to be appointed to represent Dzhokhar Tsarnaev, the suspect in the Boston Marathon bombings.

The office commonly defends individuals who cannot afford their own attorneys in criminal cases. An official there, Charles McGinty, said its attorneys have not spoken to Tsarnaev and will have to be appointed to represent him by a federal judge. "That's why we're trying to advance the appointment to be as soon as possible," he said.

The 19-year-old suspect was captured Friday night and remains hospitalized under guard in Boston. (Reporting By Ross Kerber; Editing by Doina Chiacu)

---
TOPICS: Crime/Corruption; Front Page News; Government; News/Current Events
KEYWORDS: kenyanbornmuzzie; lewrockwell; partisanmediashill; partisanmediashills
---
Navigation: use the links below to view more comments.
first previous 1-20, 21-24 last
---
To: Obama_Is_Sabotaging_America
This perp is a naturalized American citizen, until such time as his citizenship is revoked. There is plenty of legal precedence to revoke his citizenship, to the point it would be a quick and simple case to prove. (Therefor the Holder Justice Dept, and Carmen Ortiz will NOT pursue this line of prosecution.)
Same goes for Faisal Shahzad, the 2010 Times Square bomber.
Good background read on this:
http://www.law.yale.edu/news/11634.htm
---
To: FlingWingFlyer
The Federal defenders office is usually staffed with good defense attorneys. They are normally appointed to represent defendants charged with federal crimes and as such they only operate in federal court (big leagues).
The majority of them are far better than the attorneys you can hire yourself because they are well versed in navigating the federal court system. They can also draw on the experience of their entire office and their own investigators. It's a difficult job because federal prosecutors can pick and choose their cases and they rarely take weak cases.
The are not comparable to the public defenders office as they have far more time to devote to each case vs. public defenders at the state level. Those guys are slammed like a cashier at Walmart on black Friday.
22
posted on
04/20/2013 2:23:50 PM PDT
by
volunbeer
(We must embrace austerity or austerity will embrace us)
---

Free Republic Needs & Appreciates Your Continued Support.
Please Consider Donating Monthly, if you possibly can!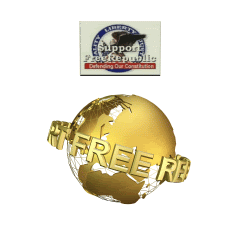 According to our stats report, approximately 349,000 visits yesterday
from 234,000 unique visitors and over 1.7 million page views.
Nowhere near the size of Drudge, of course,
but people from all over the nation flock to FR
for the latest breaking news and conservative viewpoints.
~ Jim.
April 20, 2013
23
posted on
04/20/2013 3:31:31 PM PDT
by
RedMDer
(May we always be happy and may our enemies always know it. - Sarah Palin, 10-18-2010)
---
To: 2nd amendment mama
Gotta be a Jewish lawyer for him to get fair legal representation. Its America, after all.
---
Navigation: use the links below to view more comments.
first previous 1-20, 21-24 last
---
---
FreeRepublic.com is powered by software copyright 2000-2008 John Robinson