---
To: Chode
"another RAT gooobernor with a room temperature IQ..."
Even at those press conferences he seemed dumber than a bag of rocks.
"Duh I gots to get up here an say sumpin now"
40
posted on
04/21/2013 9:00:59 AM PDT
by
Rennes Templar
(If guns kill people, how come no one dies at gun shows?)
---
To: Rennes Templar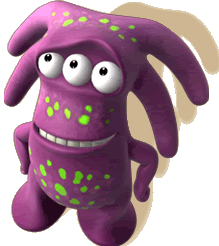 LOL...
49
posted on
04/21/2013 9:12:27 AM PDT
by
Chode
(Stand UP and Be Counted, or line up and be numbered - *DTOM* -ww- NO Pity for the LAZY)
---
FreeRepublic.com is powered by software copyright 2000-2008 John Robinson