---
To: All
"Predicting the future has never been easier because here we are!
Already we see higher taxes, a stagnant economy, the same inflationary monetary policies, Obamacare looming like a dark cloud over small businesses, yet another demand for "debt ceiling" increases, continued stonewalling about the tragic Benghazi attacks, a Secretary of Defense nominee who has a history of being antagonistic to our ally Israel, and the attack on our Second Amendment rights by an administration that has no respect for the Constitution or the separation of powers."

~Sarah Palin
4
posted on
04/22/2013 10:59:32 AM PDT
by
trisham
(Zen is not easy. It takes effort to attain nothingness. And then what do you have? Bupkis.)
---
To: onyx; RedMDer; TheOldLady; DJ MacWoW; Lady Jag; deoetdoctrinae; The Cajun; Alamo-Girl; STARWISE; ...
"We herd sheep, we drive cattle, we lead people. Lead me, follow me, or get out of my way."

~George S. Patton



please click the pic
help support the premier conservative online site!
6
posted on
04/22/2013 11:02:06 AM PDT
by
trisham
(Zen is not easy. It takes effort to attain nothingness. And then what do you have? Bupkis.)
---
To: trisham; onyx; DJ MacWoW; RedMDer
Sarah Is Our Angel From the North!!!!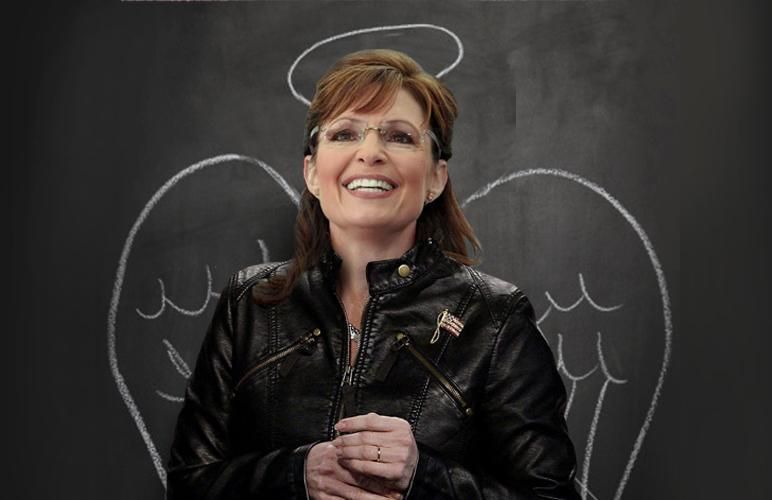 130
posted on
04/22/2013 2:58:03 PM PDT
by
KC_Lion
(Build the America you want to live in at your address, and keep looking up.-Sarah Palin)
---
FreeRepublic.com is powered by software copyright 2000-2008 John Robinson