---
To: RegulatorCountry; Clint N. Suhks
They were originally developed very quickly for NJ's new Garden State Parkway, in the mid-60s, without a 10-15yr field durability test, but after 8-10yrs, an ice storm took-out 95% of the trees, and all had to be removed, at great cost to State/NJ Taxpayers.
Soft and brittle wood from growing so fast. Plus, all main branches come out from a central point (whorl) about 3-4ft up the trunk. That's the weak point and where they break-off.
The other cultivars - Cleveland Select, Aristocrat, Redspire etc - last 30-40yrs, because the lateral branches are spread evenly up the main trunk, and taking pressure off that break-point on the Bradford.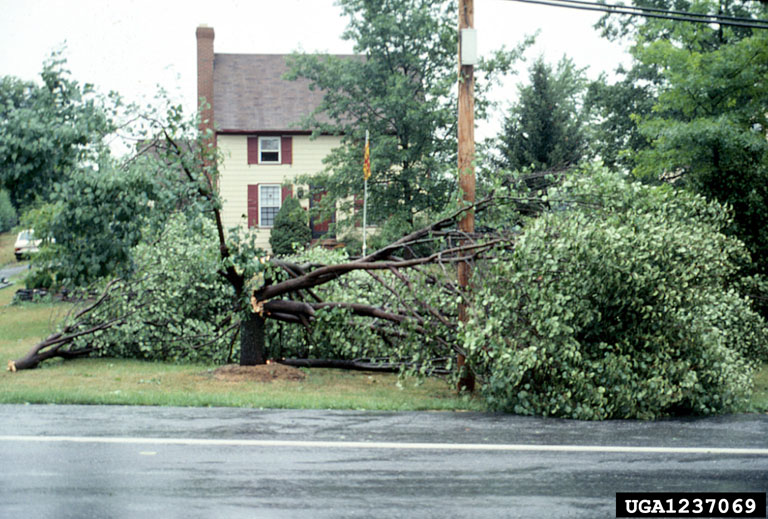 35
posted on
04/22/2013 4:29:32 PM PDT
by
carriage_hill
(No one can go back and make a new start, but anyone can start from now, and make a new ending.)
---
To: carriage_hill
same thing happens to old folk.....down yonder
36
posted on
04/22/2013 4:42:41 PM PDT
by
advertising guy
(clearly, semi automatic high capacity pressure cookers should be banned)
---
To: carriage_hill
38
posted on
04/22/2013 4:51:37 PM PDT
by
smokingfrog
( ==> sleep with one eye open (<o> ---)
---
FreeRepublic.com is powered by software copyright 2000-2008 John Robinson