---
To: Wanderer99; Allegra; big'ol_freeper; Lil'freeper; TrueKnightGalahad; blackie; Cincinatus' Wife; ...
Re:
Cost of amputating a leg? At least $20,000. Cost of an artificial leg? More than $50,000 for the most high-tech models. Cost of an amputee's rehab? Often tens of thousands of dollars more.
The two gun firing Boston Marathon Bombers on Taxachusetts Welfare...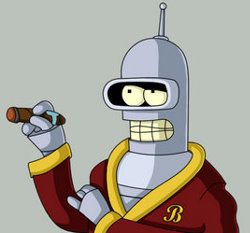 priceless!

8
posted on
04/25/2013 3:16:19 PM PDT
by
Bender2
("I've got a twisted sense of humor, and everything amuses me." RAH Beyond this Horizon)
---
To: Bender2
Hey Bender nice to see you been kept busy since your show Futurama is going be cancel
We hope you see soon on another network LOL!
Any word if FOX network would pick your show UP AGAIN
25
posted on
04/25/2013 5:31:33 PM PDT
by
SevenofNine
(We are Freepers, all your media bases belong to us ,resistance is futile)
---
To: Bender2
Lol. There are some things money can't buy. For everything else there is the Race Card.
27
posted on
04/25/2013 6:07:59 PM PDT
by
Eric Blair 2084
(I don't always drink beer, but when I do, I prefer to drink a bunch of them. Stay thirsty my FRiends)
---
FreeRepublic.com is powered by software copyright 2000-2008 John Robinson