---
To: Chode
This is no surprise, and we need to remember: They Will Not Stop.
Liberals are nothing, if not relentless. When I saw the famous video clip of Bob Hope calling Democrats "zombies" it was funny, but there is a lot of truth in it that I didn't recognize at the time. Liberalism is undead, it is self-animating, and it keeps coming.
I often compare conservatism to the Dutch boy sticking his fingers in the dike to keep the dike from crumbling until help arrives. Liberalism is the relentless and solid wall of pressure trying to get through.
Liberalism is like a one-way ratchet, once you give up territory, you never get it back (or very rarely). Liberals can sleep, go to the movies, do whatever it is that liberals do, and then come back and begin attacking again.
Conservatives must man the ramparts, we must always have our finger in the dike. If we relax, we give up territory we never get back. We always have to be on.
That is why this is no surprise, they will try it again, and again, and again.
19
posted on
04/28/2013 5:08:51 PM PDT
by
rlmorel
("We'll drink to good health for them that have it coming." Boss Spearman in Open Range)
---
To: rlmorel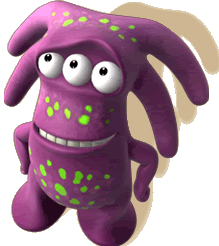 100%... when good and evil compromise, evil ALWAYS wins!
20
posted on
04/28/2013 5:20:08 PM PDT
by
Chode
(Stand UP and Be Counted, or line up and be numbered - *DTOM* -ww- NO Pity for the LAZY)
---
FreeRepublic.com is powered by software copyright 2000-2008 John Robinson