---
To: montag813
>> B-But....SCIENCE IS HARD!!!
Dude, that was her point. Science is hard; therefore she LIKES science. And wood working. And hard subjects in general. She studies a hard subject with a different study partner every night!
But don't you DARE imply she's a slut! You bully. You are now responsible for whatever outcome she may experience. Damn. Life is HARD. And that's good!
On the other hand, I don't remember anything about a b-but. Although if her b-but was involved that wouldn't surprise me.
10
posted on
04/29/2013 10:19:10 PM PDT
by
Nervous Tick
(Without GOD, men get what they deserve.)
---
To: Nervous Tick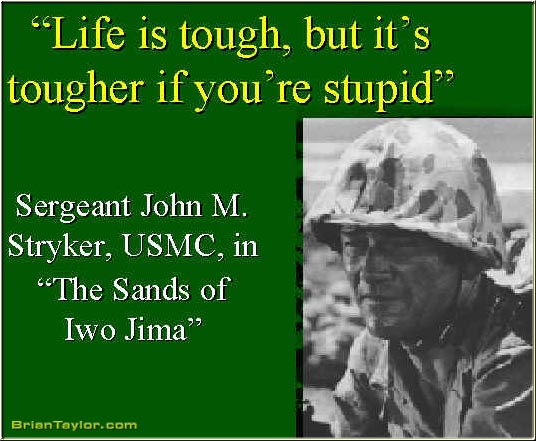 44
posted on
04/30/2013 3:49:42 AM PDT
by
Rummyfan
(Iraq: it's not about Iraq He could sure play that axe. RIP anymore, it's about the USA!)
---
FreeRepublic.com is powered by software copyright 2000-2008 John Robinson