---
To: Chode
I'd think gutting a 747 wouldn't take long. And they can do good air cover with their US fighters. Not optimal but doable.
---
To: Norm Lenhart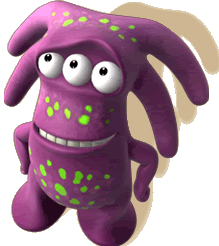 it'd take awhile, but yeah they could prolly do it... restructuring the fuselage for a hard point/release mechanism of that size and the bay doors are the only variables
16
posted on
05/03/2013 3:10:17 PM PDT
by
Chode
(Stand UP and Be Counted, or line up and be numbered - *DTOM* -ww- NO Pity for the LAZY)
---
To: Norm Lenhart; Chode; BenLurkin; luvbach1; Slump Tester
It is simply NOT possible for the Israelis. To use such ordnance the Israelis would require two things - a platform to transport the bomb to the target, and for that platform to be survivable.
They have neither.
Sure, they could jury rig a transport plane to carry such a weapon, but it would not be survivable. There is a reason the US would use the B-2 bomber for such a mission. The Israelis are capable of many things, and it is never a good bet to bet against them. However, this is simply beyond their current capability. The bomb is too big, they don't have a way to transport it, and even if they jury rigged a 747 or C130 it would simply not be survivable.
For effect, compare the 1981 attack on the Iraqi reactor (Osirak) with what would be needed for the Israelis to replicate that over Iran. Far longer distances, greater complexity, and thirty years for the Iranians to prepare (by the way before the Israeli attack on the reactor the Iranians had also conducted their own attack on Osirak). One US study a couple of years ago said it was simply not possible for the Israelis to do such an attack on Iran. Now, I hate the word 'impossible,' and the Israelis have a way of making impossible possible (ask Idi Amin's ghost how that impossible raid on Uganda went), however the Israelis simply cannot do a successful AIR attack on Iran without US help. It's not a lack of will but rather of capability.

61
posted on
05/04/2013 6:42:24 AM PDT
by
spetznaz
(Nuclear-tipped Ballistic Missiles: The Ultimate Phallic Symbol)
---
FreeRepublic.com is powered by software copyright 2000-2008 John Robinson