---
To: Slump Tester
Wanna bet?
I don't. Israelis undoubtedly working on bombs of similar capability.

---
To: luvbach1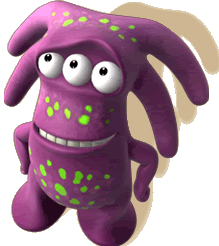 yeah? and what are they gonna carry it with???
13
posted on
05/03/2013 2:52:40 PM PDT
by
Chode
(Stand UP and Be Counted, or line up and be numbered - *DTOM* -ww- NO Pity for the LAZY)
---
To: luvbach1
I'll jump in... the jews solved the first nuclear bomb. Then they invented the neutron bomb. Since then, how many technological cycles for improvement have there been?
I would suggest that when the chips are down, they will be showcasing technologies yet to be seen.
You have to keep in mind the Iranians are messing with the smartest people on the planet. Most ironic thing is they are proud they have assembled some bombs, old , discarded Jewish technology.
37
posted on
05/03/2013 4:31:30 PM PDT
by
himno hero
(hadnuff)
---
FreeRepublic.com is powered by software copyright 2000-2008 John Robinson