---
To: Nachum; Allegra; big'ol_freeper; Lil'freeper; TrueKnightGalahad; blackie; Cincinatus' Wife; ...
Well, James Rosen is with Fox...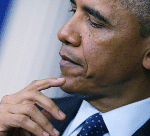 right?
So...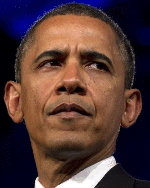 string the sumbitch up!
Later at the Press Conference:
What? I know nothing about this James-- Eh, James Rosen? Is that...
his name?

26
posted on
05/20/2013 10:57:01 AM PDT
by
Bender2
("I've got a twisted sense of humor, and everything amuses me." RAH Beyond this Horizon)
---
To: Bender2
He'd probably say James Thompson first, then wait to be corrected... LOL
29
posted on
05/20/2013 10:58:12 AM PDT
by
b4its2late
(A Liberal is a person who will give away everything he doesn't own.)
---
To: Bender2
Nothing to bring to the conversation really because I don't know where this is heading but just wanted to say that looking at those pics one can SEE this man is arrogant, conniving, and a liar. Why oh why couldn't the democrats and their liberal little sheep see this? Is it only noticeable to those whose eyes are spiritually open? I can't even say that cause my folks know some elderly Christians that back him. Must just be that half the population is poor judge of character.
114
posted on
05/21/2013 12:38:12 AM PDT
by
kelly4c
(http://www.freerepublic.com/perl/post?id=2900389%2C41#help)
---
FreeRepublic.com is powered by software copyright 2000-2008 John Robinson