---
To: HiTech RedNeck
It was not going to work without a copious water supply.
That seems to be common sense, yet there is an algae "farm" or whatever they call it, doing research not far from me...in the desert, where temperatures any day now will be over a hundred for the rest of the summer. Where water is from deep wells with rapid evaporation on the surface. Hubby and I have zero knowledge of the research or much knowledge of algae other than cleaning it out of livestock drinkers but it just seems odd that there would be an algae farm in the desert.

41
posted on
05/31/2013 7:00:01 AM PDT
by
Tammy8
(~Secure the border and deport all illegals- do it now! ~ Support our Troops!~)
---
To: Tammy8
Many of these are closed systems that don't allow water evaporation to escape. The continuous sun light can become more important.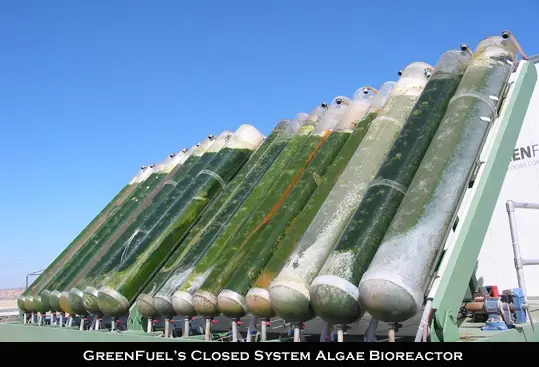 ---
To: Tammy8
The only thing I can think of, is for the sake of the solar. Algae turn sunlight energy to carboniferous biomass. But I'd consider it more logical to try to do something like that, not in a desert, but near Hawaii, where solar could be used to operate a saltwater to freshwater still (and there's also lots of rain where God has already done the distillation for them).
65
posted on
05/31/2013 5:36:32 PM PDT
by
HiTech RedNeck
(Whatever promise that God has made, in Jesus it is yes. See my page.)
---
FreeRepublic.com is powered by software copyright 2000-2008 John Robinson