The FReeper Canteen Salutes the U.S. Navy Hospital Corps On Its 115th Anniversary

17 JUNE 1898 – 17 JUNE 2013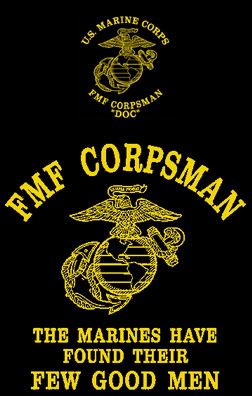 From the early days of the Republic the Navy has had enlisted medical personnel known variously as "Loblolly Boys", Surgeons Stewards, Pharmacists Mates and, most recently, Hospital Corpsmen. Established 17JUN1898 by an Act of Congress, the U.S. Navy Hospital Corps is the only wholly enlisted corps in the Navy. The Hospital Corps is the largest rating in the Navy, comprising approximately ten percent of the Navy's enlisted personnel.

They were originally called Loblolly Boys in Navy records on the 1798 muster roll of USS Constitution. As the requirements of this job expanded, in 1839, the Navy established the Surgeon's Steward Rating, which in turn became Apothecary in 1866. Navy regulations of 1870 refer to the rating as Bayman (possibly sick-bay-man), and in 1898 it became Hospital Steward, in turn becoming Pharmacist's Mate in 1917. After World War II, the name of the rating was changed to Hospital Corpsman.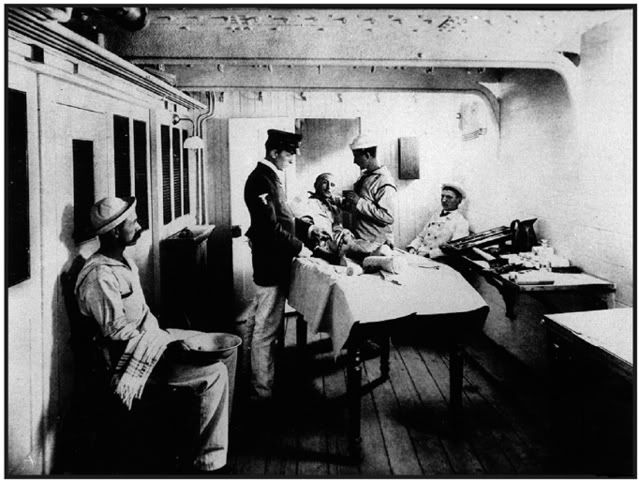 Apothecary and Bayman
An apothecary (petty officer first class) treats a shipmate aboard the USS Boston in 1888.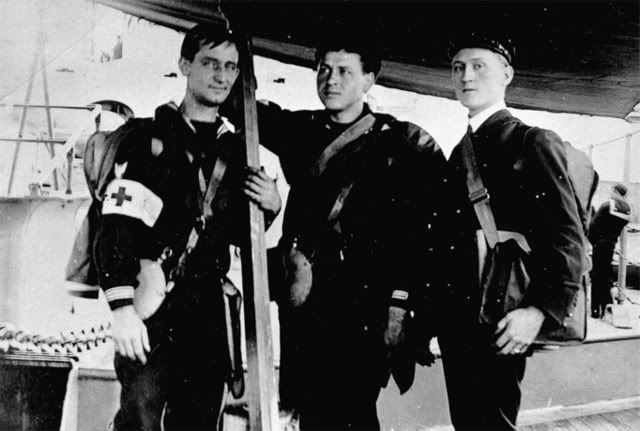 Hospital Steward (CPO) and Hospital Apprentices, c. 1905

There is a special relationship between Hospital Corpsmen and Marines. The Hospital Corps supplies medical support to Marine infantry units. Prior to serving with the Marine Corps, Corpsmen attend Field Medical Service School, an intensive program of combat infantry training similar to boot-camp. They are then deployed for service with Marine Corps units of the FMF (Fleet Marine Force).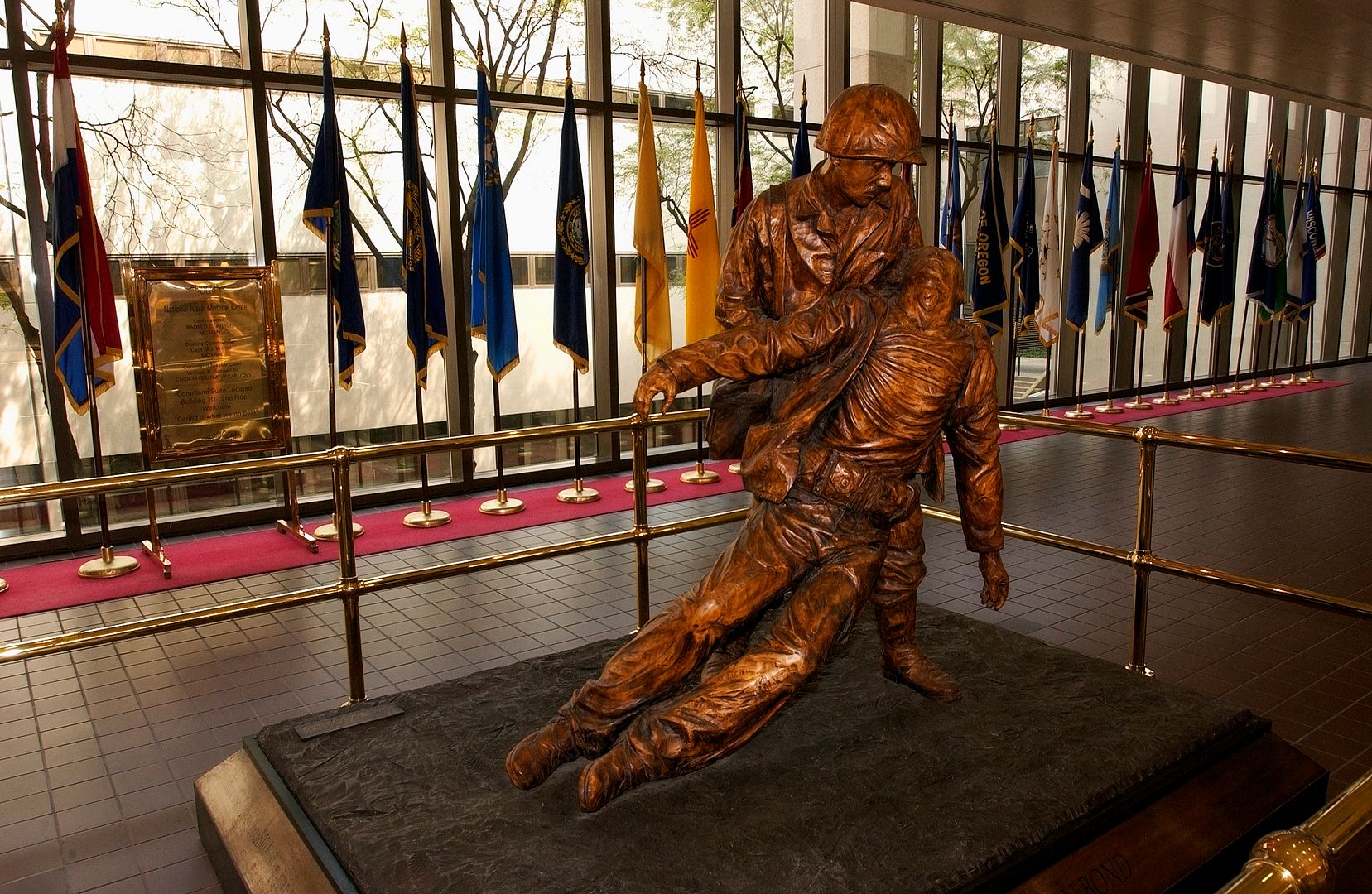 The bronze statue, depicting the bond between Navy Hospital Corpsmen and U.S. Marines, stands in the main lobby at the National Naval Medical Center in Bethesda, Maryland

From Belleau Wood to Baghdad, from Chateau Thierry to the Chosin Reservoir, in Hue, An Hoa, Khe Sanh, and in every major Marine Corps engagement of WWII, Corpsmen were present and provided medical support to the Corps. The Hospital Corps, in the person of Pharmacists Mate 2/C John H. Bradley (Navy Cross), took part in the iconic flag raising on Mt. Suribachi on 23FEB1945.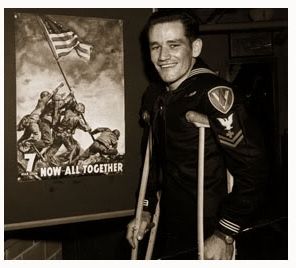 PM/2 John H. Bradley, USN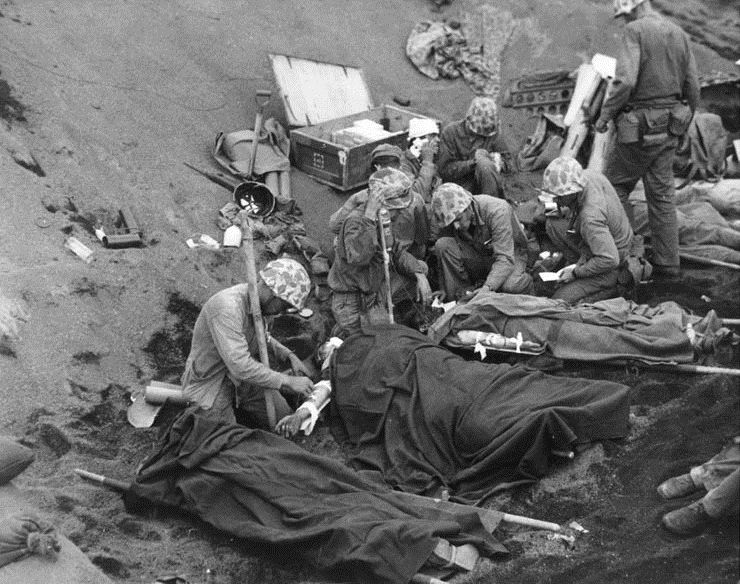 Navy doctors and corpsmen administer to wounded marines at an Iwo Jima first aid station, 20 February 1945. Navy Chaplain, LtJG John H. Galbreath (right center) is kneeling beside a man who has severe flash burns, received in an artillery battery fifty yards or so away.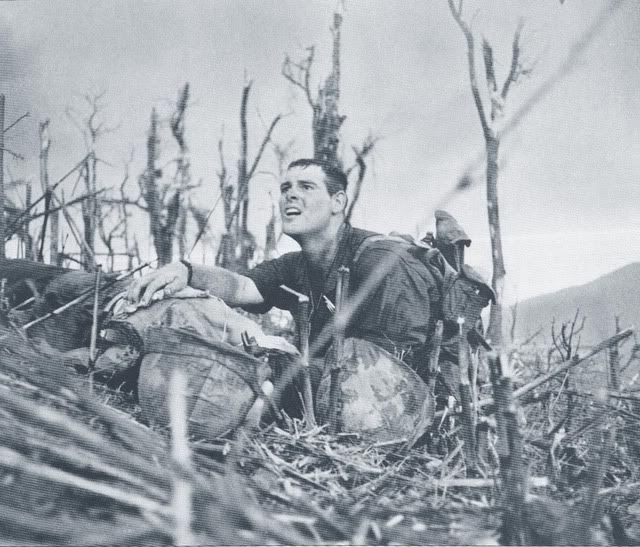 HM/3 Vernon Wike, Khe Sanh, 1967 1st Bn. Ninth Marines "Walking Dead"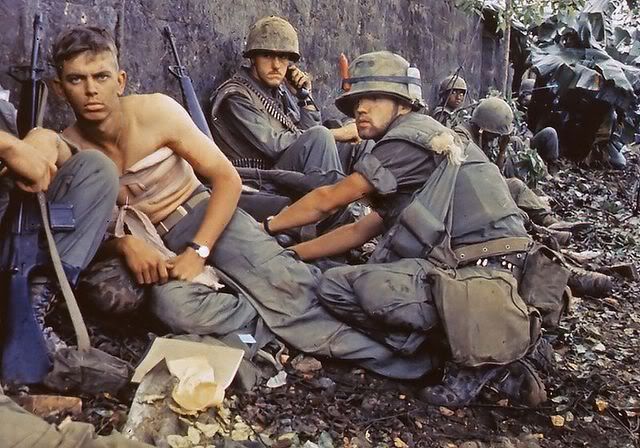 FMF Corpsman D. R. Howe (Glencoe, MN) treats the wounds of Private First Class D. A. Crum (New Brighton, PA), "H" Company, 2nd Battalion, Fifth Marine Regiment, during Operation Hue City.





"You guys are the Marine's doctors; There's no better in the business than a Navy Corpsman...." Lieutenant General Lewis B. "Chesty" Puller, U.S.M.C.



Corpsmen have distinguished themselves in battle, being awarded 22 Medals of Honor between the Boxer Rebellion and the present:

Hospital Apprentice Robert H. Stanley, USN (Boxer Rebellion)
Hospital Apprentice First Class William Zuiderveld, USN (Veracruz Incursion)
Hospital Apprentice Fred H. McGuire, USN (Philippine Insurrection)
Hospital Steward William S. Shacklette, USN (Boiler Explosion in San Diego)

World War I:

Pharmacist's Mate First Class John H. Balch, USN
Hospital Apprentice First Class David E. Hayden, USN

World War II:

Hospital Apprentice First Class Robert Eugene Bush, USN
Pharmacist's Mate 2nd Class William D. Halyburton, Jr., USNR
Hospital Apprentice First Class Fred F. Lester, USN
Pharmacist's Mate First Class Francis J. Pierce, USN
Pharmacist's Mate Second Class George E. Wahlen, USN
Pharmacist's Mate Third Class Jack Williams, USN
Pharmacist's Mate First Class John H. Willis, USN

Korean War:

Hospital Corpsman Third Class Edward C. Benfold, USN
Hospital Corpsman Third Class William R. Charette, USN
Hospitalman Richard D. Dewert, USN
Hospitalman Francis C. Hammond, USN

Vietnam War:

Hospital Corpsman Second Class Donald E. Ballard, USN
Hospital Corpsman Third Class Wayne M. Caron, USN
Hospital Corpsman Third Class Robert R. Ingram, USN
Hospital Corpsman Second Class David R. Ray, USN

In addition, Hospital Corpsmen have been awarded a host of esteemed decorations, including 174 Navy Crosses, 31 Army Distinguished Service Crosses, 946 Silver Stars and 1582 Bronze Stars, not to mention thousands of Purple Hearts.





Women in the Hospital Corps

Starting in January of 1943, women were permitted to enlist into the Hospital Corps. A year later, the first Hospital Corps School for WAVES was commissioned at the U.S. Naval Hospital, Bethesda, Maryland. The first class consisted of 230 enlisted women. Women in the Hospital Corps had previously been WAVES, or members of the Women's Reserve, U.S. Naval Reserve. New legislation permitted women to enlist in the Regular Navy, and HM1 Ruth Flora became the first hospital corpsman to do so on 12 July 1948. Women have served in the Hospital Corps ever since in most of the jobs performed by men. Women are assigned to most ships and field medical support units of the Fleet Marine Force (FMF). Until recently, women were not assigned to submarines or some units of the FMF.




Hospital Corpsman Shannon Crowley, 22, US Marine with the FET (Female Engagement Team) 1st Battalion 8th Marines, Regimental Combat team II patrols along with male marines November 18, 2010 in Musa Qala, Afghanistan.





In today's Navy, the Hospital Corps serves in a number of capacities. In hospitals, dispensaries and clinics, Corpsmen serve as nursing assistants on the wards, as laboratory technicians, operating room technicians, x-ray technicians, and in a variety of other roles most medically related but also some administrative in nature. On board ships throughout the Fleet, Corpsmen assist the ship's surgeon in all manner of ways. Qualified hospital corpsmen may be assigned the responsibility of independent duty aboard ships and submarines; Fleet Marine Force, Special Forces and Seabee units, and at isolated duty stations where no medical officer is available. Corpsmen continue to serve with Marines in the Fleet Marine Force. In their second century of service, Hospital Corpsmen continue to go above and beyond the call of duty both at sea and ashore to prevent and treat illness and injury to members of the Naval Service.



Eternal Father, Strong to Save
Anchors Aweigh!
The Marine Corps Hymn

Canteen Mission Statement

Showing support and boosting the morale of
our military and our allies military
and family members of the above.
Honoring those who have served before.


Please remember that The Canteen is here to support
and entertain our troops and veterans and their families,
and is family friendly.