---
To: Deo volente
This is what we get when we FAIL to OBEY God.
For
it is written
:
" For whosoever shall commit ANY of these abominations,

even the SOULS that commit them

SHALL BE CUT OFF from among their people. "
Those who support homosexuals are
against
our Heavenly Father and His Son Jesus Christ.
These anti Christ people only bring destruction on us ALL.
I have
NO sympathy
for homosexuals!
Homosexuality is a
"Mark"
of disobedience.
Someone once asked
"Why are they [homosexuals] all so angry?"
The answer is in the definition of "
REPROBATE
".
rep·ro·bate \ˈre-prə-ˌbāt\ a. [L. reprobatus, reprobo, to disallow; re and probo, to prove.]

1. Not enduring proof or trial; not of standard purity or fineness; disallowed; rejected.


Reprobate silver shall men call them, because the Lord hath rejected them. Jer. 6.



And the reason
"why"
is
given in the Bible
.
God has
a cure for homosexuals
.
But will we OBEY our Heavenly Father?
"Indeed I tremble for my country when I reflect
that God is just,
that his justice cannot sleep forever."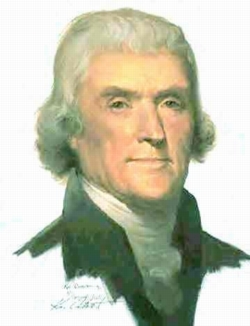 36
posted on
06/26/2013 7:54:17 AM PDT
by
Yosemitest
(It's Simple ! Fight, ... or Die !)
---
To: Yosemitest
---
To: Yosemitest
69
posted on
06/26/2013 8:05:47 AM PDT
by
Ruy Dias de Bivar
(Sometimes you need 7+ more ammo. LOTS MORE.)
---
To: Yosemitest
"because of this, God gave them over"— Romans 1:25+
279
posted on
06/27/2013 2:43:31 AM PDT
by
TArcher
("TO SECURE THESE RIGHTS, governments are instituted among men" -- Does that still work?)
---
FreeRepublic.com is powered by software copyright 2000-2008 John Robinson