~ The FReeper Canteen Presents ~
~ Remembering Our Troops!! ~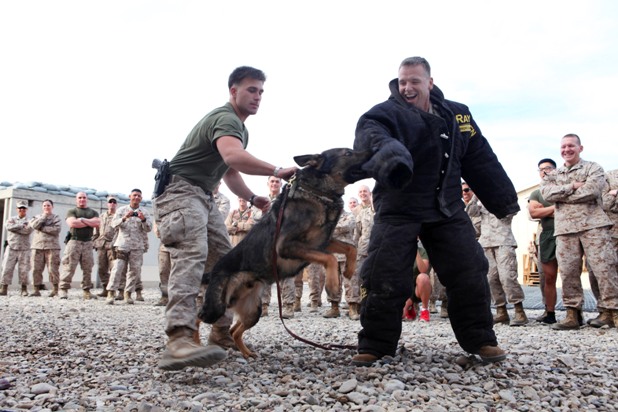 DOG TRAINING
U.S. Marine Corps Col. Richard T. Bew, right, participates in a demonstration conducted by U.S. Marine Corps Lance Cpl. Cebastian J. Barrett and his patrol explosive detection dog, Kevin, on Camp Leatherneck in Helmand province, Afghanistan, Dec. 5, 2012. Bew is assigned to the 3rd Marine Aircraft Wing Forward, and Barrett and Kevin are assigned to the 1st Law Enforcement Battalion, I Marine Expeditionary Force Forward. U.S. Marine Corps photo by Sgt. Keonaona C. Paulo







Canteen Mission Statement
Showing support and boosting the morale of
our military and our allies' military
and family members of the above.
Honoring those who have served before.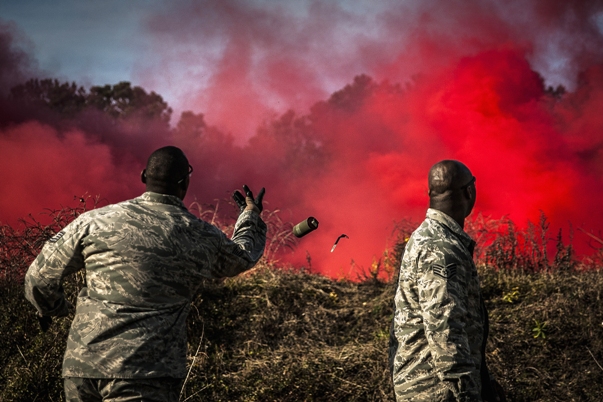 SMOKE GRENADE
Air Force Staff Sgt. Brandon Washington, right, observes Air Force Tech. Sgt. Rudolph Stuart throw a smoke grenade during combat readiness training with the 628th Explosive Ordnance Squadron at Joint Base Charleston, SC, Nov. 30, 2012. Airmen attended an hour-long class to review safety procedures when handling grenades. U.S. Air Force photo by Senior Airman Dennis Sloan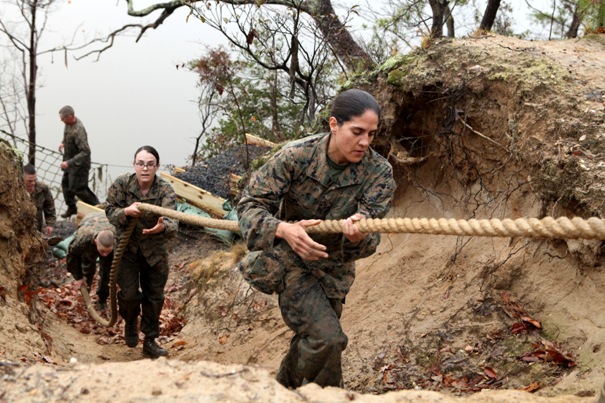 CANDIDATE CLIMB
Marine Corps Officer Candidate School students negotiate the Montford Point Challenge obstacle course at Marine Corps Base Quantico, VA, Dec. 8, 2012. U.S. Marine Corps photo by Sgt. Christopher A. Green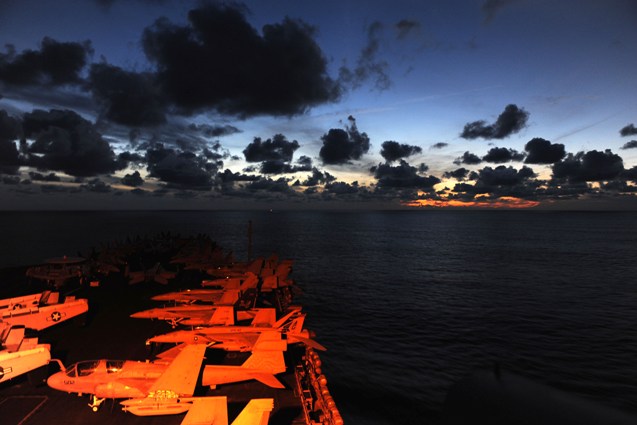 RED WINGS
The aircraft carrier USS Dwight D. Eisenhower transits the Atlantic Ocean en route to homeport in Norfolk, VA, in the Atlantic Ocean, Dec. 10, 2012. The Dwight D. Eisenhower is returning from a deployment in the U.S. 5th and 6th Fleet areas of responsibility. U.S. Navy photo by Petty Officer 3rd Class Ryan D. McLearnon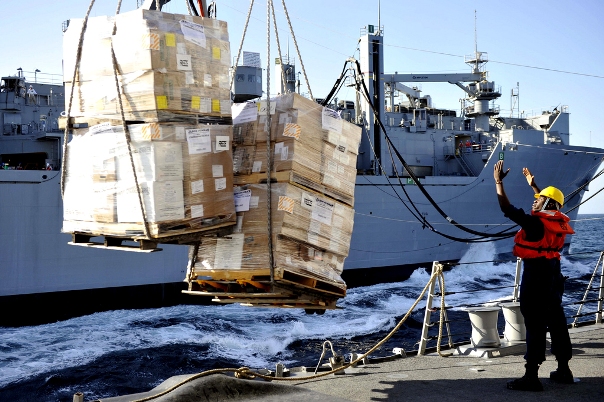 CARGO LIFT
Navy Petty Officer 3rd Class Julius McGowan signals aboard the guided-missile destroyer the USS Jason Dunham as the ship receives stores from the Military Sealift Command dry cargo and ammunition ship USNS Washington Chambers during a replenishment-at-sea in the Arabian Sea, Dec. 10, 2012. U.S. Navy photo by Petty Officer 2nd Class Deven B. King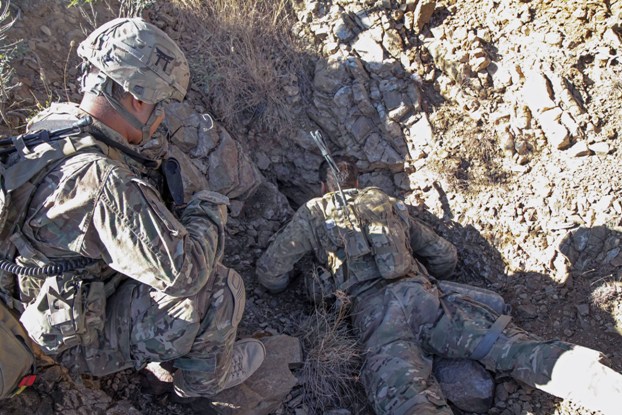 CAVE SEARCH
U.S. Army Sgt. Nathan Fleshman, right, investigates a small cave for weapons and insurgent activity near Combat Outpost Bowri Tana in eastern Afghanistan's Khowst province, Nov. 30, 2012. Fleshman is assigned to the 101st Airborne Division, Air Assault, Company C, 3rd Battalion, 187th Infantry Regiment, 3rd Brigade Combat Team. The soldiers were searching for where a rocket was fired from during a recent attack on their combat outpost. U.S. Army photo by Sgt. 1st Class Abram Pinnington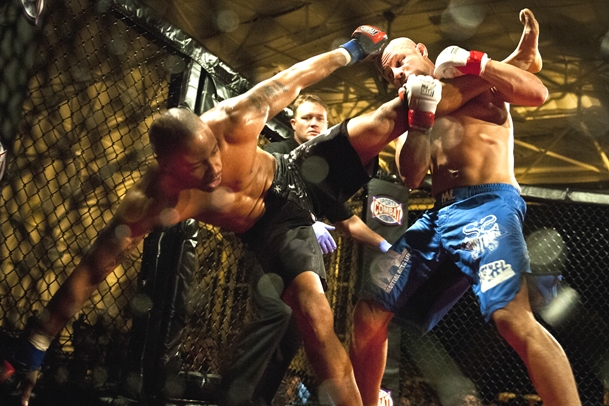 UNANIMOUS DECISION
Danny Ruiz, right, takes down William Kuhn during a martial arts event on Eglin Air Force Base, FL, Dec. 8, 2012. Ruiz, an Air Force Reserve staff sergeant assigned to the 919th Special Operations Wing, won by a unanimous decision in one of 11 matches. U.S. Air Force photo by Samuel King Jr.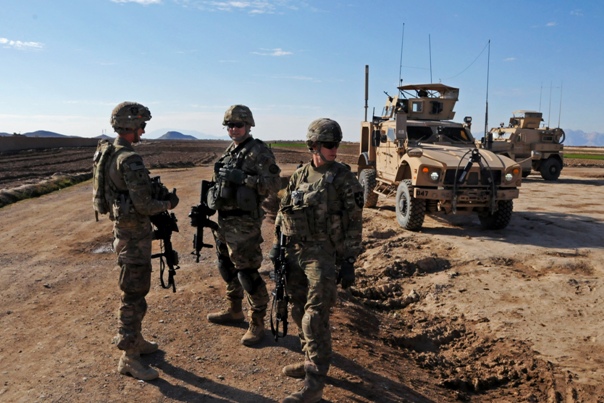 BALA BOLUK WATCH
U.S. Army Spcs. Devon Perkins, left, and Matt Cullen, right, provide security with U.S. Navy Senior Chief Todd English, center, at a key leader engagement at the Bala Boluk district center in Afghanistan's Farah province, Dec. 9, 2012. Perkins, Cullen and English are assigned to Provincial Reconstruction Team Farah, and English is the team's senior enlisted advisor. U.S. Navy photo by Lt. j.g. Matthew Stroupy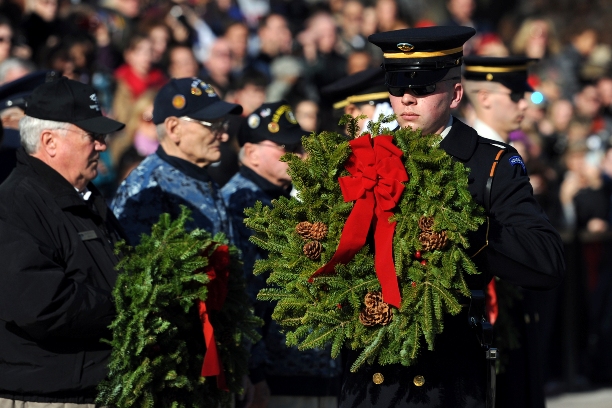 WREATH GUARD
A member of the U.S. Army Honor Guard, 3rd U.S. Infantry Regiment, carries a wreath donated by Wreaths Across America at the Tomb of the Unknown Soldier at Arlington National Cemetery in Arlington, VA, Dec. 15, 2012. DOD photo by EJ Hersom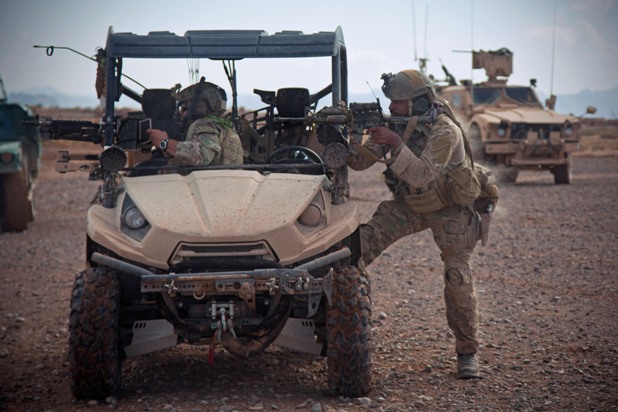 AFGHANISTAN FIREFIGHT
Coalition force members engage insurgents during an Afghan-led security patrol in Farah province, Afghanistan, Dec. 7, 2012. U.S. Marine Corps photo by Sgt. Pete Thibodeau

Please remember that The Canteen is here to support
and entertain our troops and veterans and their families,
and is family friendly.< /b>