---
To: 2ndDivisionVet
Three words.
1. All
2. Woman
3. Jury
I am not saying these women are incapable of rendering a verdict that is just, because we do not know much about them. But I am saying that other opinions, including experienced trial lawyers, have commented that female juries tend towards emotion rather than facts.
It's been widely suggested that an all-female jury might be sympathetic to Trayvon Martin because of the mere fact that he died, regardless of the circumstances leading to that death. That fact may resonate with emotional jurors. And, the theory goes, women tend to be more driven by sympathetic emotions than men.
We do know, by her behavior on camera, that the Judge is a twit.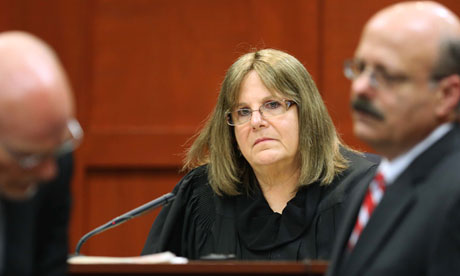 ---
To: SkyPilot
She looks like Meatloaf wearing glasses!
81
posted on
07/02/2013 5:20:15 PM PDT
by
Batman11
(Obama is not American.. he has no clue what it is to be American.)
---
To: SkyPilot
That's my worry. Will the girls decide that it's better to convict Zimmerman of something than to hurt Martin's parents feelings (and to cause massive rioting).
---
To: SkyPilot
female juries tend towards emotion rather than facts
My heart sank when I heard it was an all women jury.
Some of these chicks might not be able to get over the fact that a 17 yr old "child" was killed, no matter the circumstances. Everything that might point at this kid being a punk looking for trouble will fall on deaf ears. Their decision could be based on emotion and sympathy only.

116
posted on
07/02/2013 8:12:49 PM PDT
by
submarinerswife
(Insanity is doing the same thing over and over, while expecting different results~Einstein)
---
FreeRepublic.com is powered by software copyright 2000-2008 John Robinson