---
To: Perdogg
Here is NFP and UE3 since 1980 (chart from FactSet)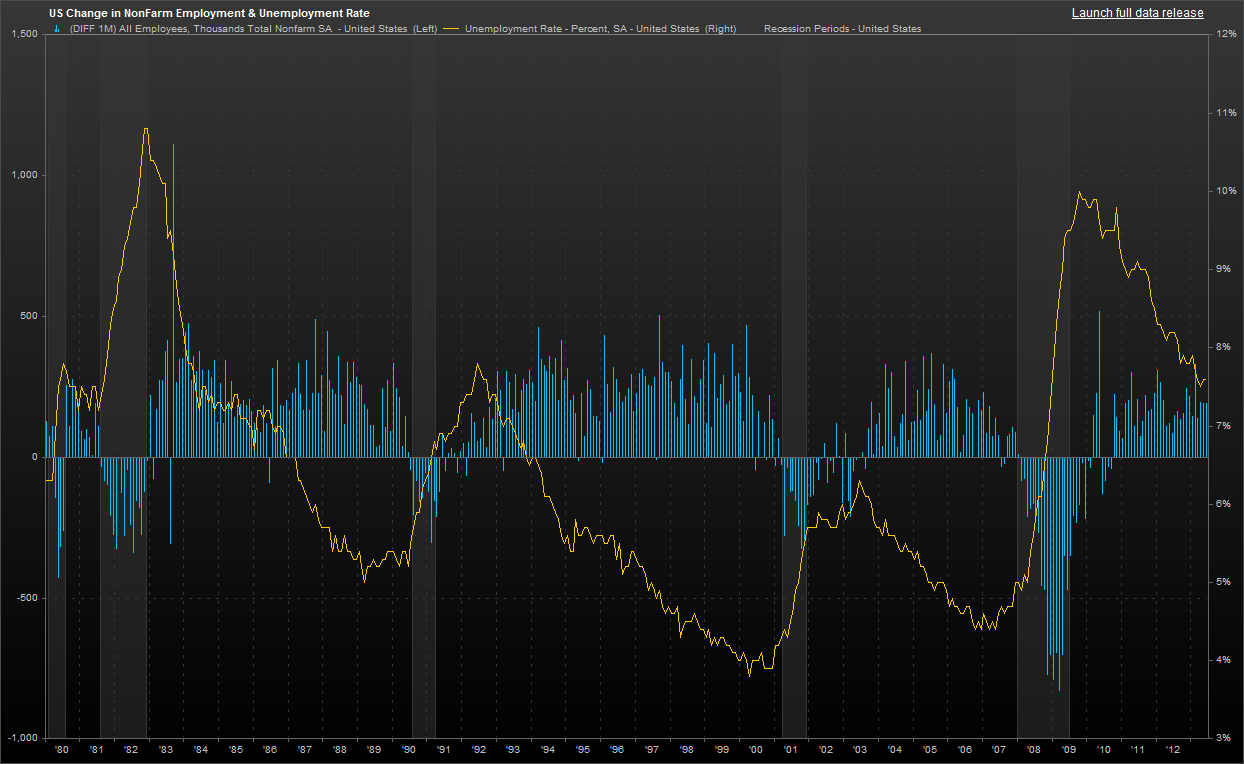 11
posted on
07/05/2013 6:03:17 AM PDT
by
Wyatt's Torch
(I can explain it to you. I can't understand it for you.)
---
To: Wyatt's Torch
Note when Piglosi and her gang of RATS took over the Congress - Jan 2007.

44
posted on
07/05/2013 7:53:46 AM PDT
by
Cheerio
(Barry Hussein Soetoro-0bama=The Complete Destruction of American Capitalism)
---
To: Wyatt's Torch
"Here is NFP and UE3 since 1980 (chart from FactSet)"
Would have liked to see participation rate on the graph. Nonfarm employment is distorted without inputs to labor.

64
posted on
07/05/2013 10:24:13 PM PDT
by
uncommonsense
(Liberals see what they believe; Conservatives believe what they see.)
---
FreeRepublic.com is powered by software copyright 2000-2008 John Robinson