---
To: SMGFan
We always fly Southwest when possible. They had a very good reputation among the military pilots
The assumption was, for various reasons, among them, that SW had many ex military fliers, that if somethingvwent wrong they could handle it better than anyone
Their record stands for itself
I dont think they were yet a corp when Rainman was frantically looking for a safe ride
Looks like the gear failed during taxi
Dunno
---
To: stanne
they could handle it better than anyone
As good as this?
Or this: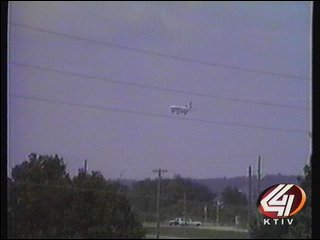 UA 232. Crash landed it with NO flight controls after a catostrophic loss of an engine.
35 died due to smoke inhalation
76 died for reasons other than smoke inhalation
47 were seriously injured
125 had minor injuries
13 had no injuries

Seriously, any landing you can walk away from....

---
To: stanne
We always fly Southwest when possible. They had a very good reputation among the military pilots
We agree wholeheartedly. We fly LUV (Soutwest) whenever we can.
We were returning to Albuquerque on American one time several years ago and the front landing gear dropped into a pot hole while we taxing to the gate. Whooops. We had to wait for one of the tractors come out to get us as the plane could not push us out of the hole. Funny to talk about it now.
I can imagine the feelings of the passengers if the whole front end drops down as it did at LGA.

41
posted on
07/22/2013 3:51:39 PM PDT
by
ProudFossil
(" I never did give anyone hell. I just told the truth and they thought it was hell." Harry Truman)
---
FreeRepublic.com is powered by software copyright 2000-2008 John Robinson