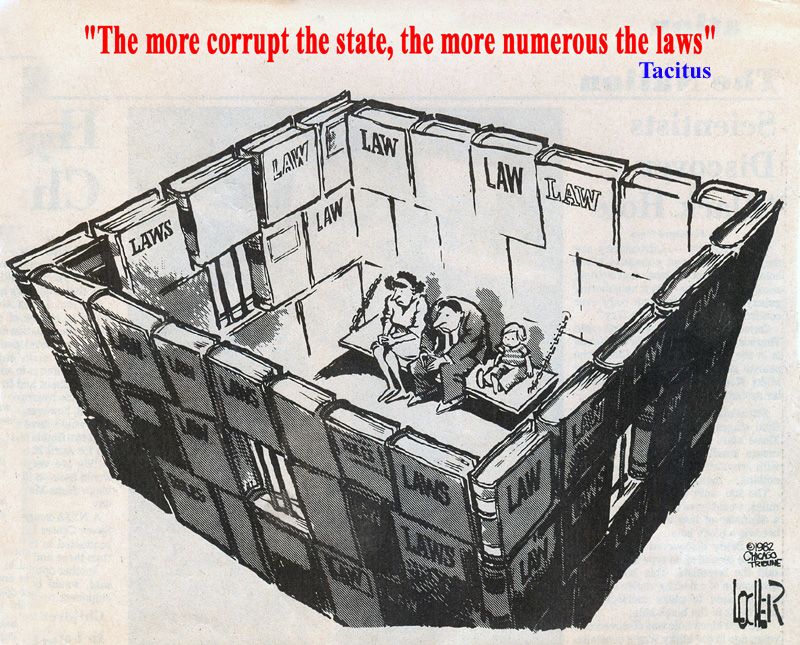 Given the monumental increase in CORRUPTION in government at all levels, I thought it might be a good idea to send this around once again. As you'll see, this relates to the Georgia Constitution. I'd urge you to investigate YOUR state constitution to see if it contains a clause on JURY NULLIFICATION. If it DOES NOT, why don't you FIND OUT WHY?
Thanks to the wisdom of the Founders, we have -- or once HAD -- 4 bulwarks against TYRANNY: They were the 1) SOAP BOX (First Amendment), 2) the BALLOT BOX, 3) the JURY BOX and (pray that we never have to resort to it) 4) the CARTRIDGE BOX (Second Amendment -- which is NOT about hunting and sport shooting!!).
One lovely Fall day in the late 80s, my wife and I took the grand kids to a nearby park to get some sun.
An election was coming up and we were approached by a man passing out literature. He introduced himself, informed us that he was running for the Superior Court bench and asked us for our votes. We politely told him we'd read his material and think about it.
As he turned to leave, I asked him a question that ANY judicial candidate SHOULD have been able to answer: "How do you feel about JURY NULLIFICATION?"
The look on his face told me he knew he'd been too slow getting out of the area. He looked down at his shoes, kicked the dirt and paused for a full 15 seconds then said "I don't think we should ELIMINATE JURIES."
I told him that it was the long established – but increasingly IGNORED -- concept that the jury had the right to judge not only the facts of the case but THE LAW under which the case was brought. If the jury felt the law was unjust, unreasonable or otherwise wrong, they had the right, indeed, the DUTY, to acquit and to essentially NULLIFY the law. I went on to remark that the concept had been incorporated in nearly every state constitution but had been expunged over the years as those documents were revised -- EXCEPT FOR GEORGIA (at Article 1, Section 1, Paragraph XI "and the jury shall be the judges of the law and the facts"). and one other state – and even survived Georgia's 1982 revision – even though the committee was headed by a very liberal banker from Decatur.
As he walked away, muttering to himself, the look on his face indicated that he'd never even HEARD of jury nullification! Guess he dozed off during that class.
He WON the election and still sits on the Superior Court bench and I'll bet he's STILL instructing juries to ONLY CONSIDER THE FACTS OF THE CASE AND THE LAW AS HE EXPLAINED IT TO THEM! Unless a juror comes into court UNDERSTANDING that nullification is our final barricade against out of control government, he certainly won't hear about in there. In fact, if he even utters the phrase "jury nullification," he will probably be struck from the jury. And if he does get on the jury, should the judge hear that he explained nullification to his fellow jurors, he will be replaced and reprimanded (as a friend of mine was).
I'm sure most of these candidates are great guys and gals, love their spouses, kids and dog but if he wants that job, it's more important that they have read our organic documents and, more importantly, UNDERSTAND WHAT THEY MEAN.
We're in this mess BECAUSE WE'VE FAILED TO ASK TOUGH QUESTIONS!! It's long past time to ask them – and DEMAND THE RIGHT ANSWERS.