---
To: Caliban
You are wearing your finest tuxedo and walking to a friend's wedding. On the way, you see a rabid pit bull and a mangy wolf begin to fight.
Do you jump in to help, and which wretched beast do you help?
Idiots are in charge.
---
To: Bon mots
22
posted on
08/28/2013 3:17:45 PM PDT
by
spetznaz
(Nuclear-tipped Ballistic Missiles: The Ultimate Phallic Symbol)
---
To: Bon mots
AMAZING how quiet the Anti-War liberal left is on yet another pending undeclared war by the Peace Prize President Obozo Liar, isn't it??
LBJ went from being a so called great president with the liberals with his war on poverty, which is still being lost, to one of the worse presidents ever after he deepened the Nam War because of the so called Gulf of Tonkin event.
Now, Obozo Liar appears to be following in the footsteps of LBJ with his lies about Assad and Syria, while covering for the Muslim Brotherhood Thugs and al Queda in Syria.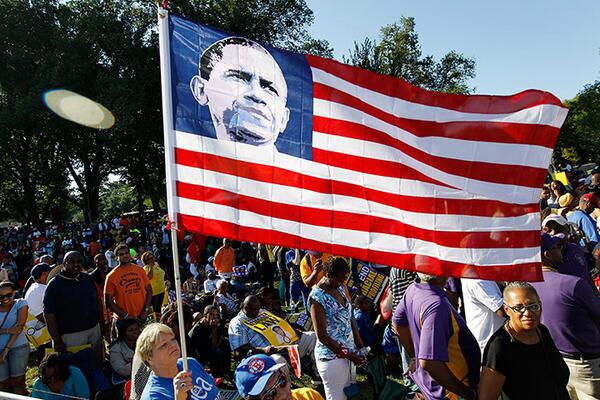 "Obozo Liar is drawing us in and he will go with or without the consent of the Congress and the Consent of the Governed. This could be an impeachable act if he botches it and was not legally covered. What's it to him if a few US pilots get shot down, some guys get seriously injured in the cruise missile prep on our ships, Americans citizens are kidnapped by Hezbollah in Beirut,, US Embassy and consulates across the Middle East are MANPAD-ed with major strikes, and otherwise all hell breaks loose. Domestically, he can get NSA, Obozo care, Fox News wiretap-gate, IRS-gate and Benghazi off the front pages."
If Obozo Liar decides to attack the Syrian regime, he has ensured – for the very first time in history – that the United States will be on the same side as al-Qaeda. Quite an alliance! The Islamic thugs/serial killers, who slaughtered thousands of innocent Americans on 9/11, will then be fighting alongside the very nation whose innocents they so cruelly murdered almost exactly 12 years ago.

25
posted on
08/28/2013 3:43:52 PM PDT
by
Grampa Dave
( Obozoliar and his thugs in his outhouse lie 24/7/365. They are unable to tell the truth.)
---
FreeRepublic.com is powered by software copyright 2000-2008 John Robinson