---
To: Carry_Okie; thegrump
Will he help the people get their guns back?
I've already got one of these: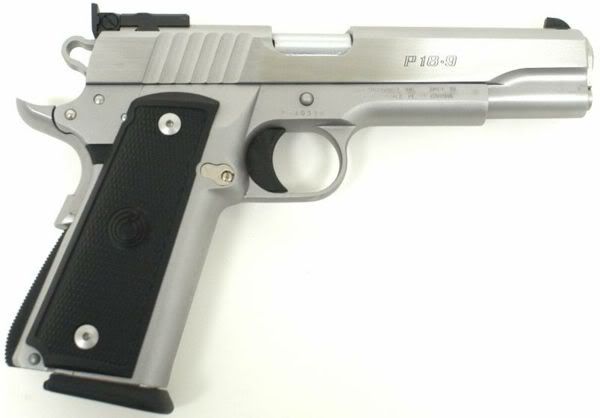 and one of these:
as well as a couple of basic hunting rifles.
I don't need anybody to give me my guns back, because they never took them away. That is a myth that has been spread around in America for domestic political purposes.
Australia does have some overly restrictive gun laws - universal registration and tiered licencing. Amending those has not been an issue in this campaign, and so I don't know what Abbott's position is on them. It's not considered a major conservative issue in Australia - we don't have an equivalent of your second amendment, so it's not a constitutional issue which would make it much more important, because conservatives expect the constitution to be followed. But also, those who want to own guns focus on doing the things you need to do to own them within the law, rather than worrying too much about the laws. I'd like to see the laws relaxed, but we're not America, and our attitudes are not the same on this.

43
posted on
09/07/2013 4:21:12 PM PDT
by
naturalman1975
("America was under attack. Australia was immediately there to help." - John Winston Howard)
---
To: naturalman1975
Interesting. Why I expected our media to tell us the truth about your gun possession laws, escapes me. We have a media that has descended to outright lying to further an agenda.
Thanks for the real deal.

51
posted on
09/07/2013 4:58:03 PM PDT
by
Lazamataz
(Early 2009 to 7/21/2013 - RIP my little girl Cathy. You were the best cat ever. You will be missed.)
---
To: naturalman1975
I presume the L1A1 is from your service years? As a child growing up in Northern Ireland I recall the distinctive "crack-thump!" that rifle made when being fired, you could always distinguish the light crackle of an Armalite or the wheezy rattle of a Thompson, for example, from the sound of the Brits shooting back. Fortunately for me the sounds were usually heard from a mile or so away.
---
To: naturalman1975
I'd like to see the laws relaxed, but we're not America, and our attitudes are not the same on this.
The right to bear arms for individual or collective self-defense is a fundamental Natural Right.
What sort of restrictions are there regarding the weapons you own, which you have just shown us?
In other words, what is the procedure to purchase or possess such arms?
The Second Amendment to the US Constitution doesn't grant the People the right to bear arms, it simply recognizes that right. It's a very important distinction to realize that government doesn't grant Natural rights; it either recognizes them or not.
The government of a Free country should, by default, trust its People with arms. Any time that is made into a difficult process, it introduces a situation where the criminal element gains an unfair and unjust advantage over the intended victim, and that should never be the norm.
Registration, of course, is the first step to confiscation. If your government suddenly took a Tyrannical turn, it would be relatively easy for them to confiscate most weapons, especially with a relatively compliant citizenry...

56
posted on
09/07/2013 7:01:45 PM PDT
by
sargon
(I don't like the sound of these here Boncentration Bamps!)
---
To: naturalman1975
Is that second gun Russian made?
62
posted on
09/09/2013 7:31:39 AM PDT
by
painter
( Isaiah: "Woe to those who call evil good and good evil,")
---
FreeRepublic.com is powered by software copyright 2000-2008 John Robinson