---
To: smoothsailing
If this was a Saturday- I would be there
:(
Still thinking it anyway
I could be there in 6 hours
48
posted on
09/10/2013 3:32:33 PM PDT
by
Mr. K
(Lies, Damned Lies, Statistics, and then Democrat Talking Points.)
---
To: Mr. K
58
posted on
09/10/2013 3:50:23 PM PDT
by
ScottinVA
(Obama is so far in over his head, even his ears are beneath the water level.)
---
To: Mr. K
Leaving from Maine..... kickstands up!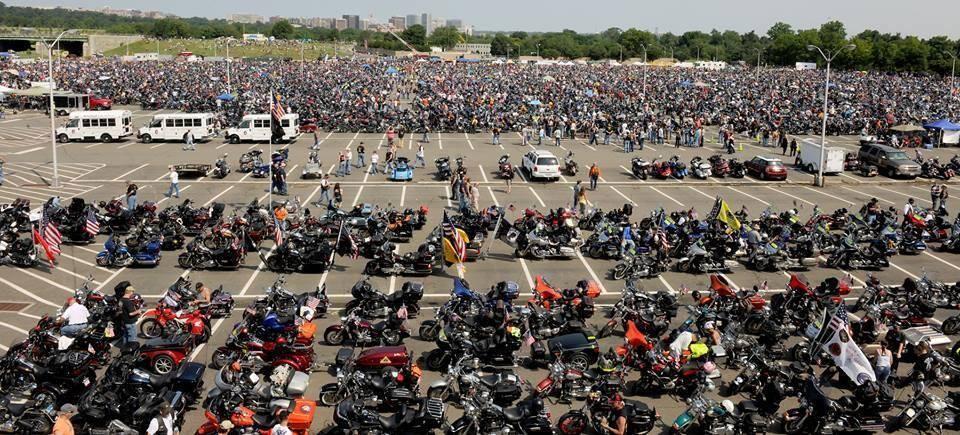 1. WE, THE AMERICAN PEOPLE, WILL STAND BY OUR CONSTITUTION (AS WRITTEN, NOT AS INTERPRETED BY THE THIS OR ANY PREVIOUS ADMINISTRATION), WE WILL STAND BY OUR BILL OF RIGHTS (AS WRITTEN) AND WE STAND FOR AMERICA!
2. THIS EVENT IS TO OUR HONOR AND RESPECT THOSE WHO WERE KILLED ON 9/11 AND THEIR FAMILIES! IT IS ALSO IN REMEMBRANCE OF THOSE IN ALL OUR ARMED FORCES WHO FOUGHT THOSE WHO PRECIPITATED THIS ATTACK!
3. WE STAND AGAINST ANY "FUNDAMENTAL TRANSFORMATION OF AMERICA" BY THIS ADMINISTRATION OR ANY PREVIOUS ADMINISTRATION!
4. WE WILL NOT STAND DOWN WE WILL STAND UP IF NEED BE FOR OUR LIBERTIES. ** THIS IS A PEACEFUL "RIDE". WE ARE NOT PROMOTING NOR DO WE CONDONE VIOLENCE OF ANY KIND! WE ARE RIDING TO SHOW OUR LOVE OF AMERICA AND THE SHINING EXAMPLE OF FREEDOM THIS COUNTRY PROVIDES TO THE WORLD!**

97
posted on
09/10/2013 6:27:46 PM PDT
by
Daffynition
(Life's short- paddle hard!)
---
FreeRepublic.com is powered by software copyright 2000-2008 John Robinson