---
To: 353FMG
I'm willing to bet that the biggest cities in Texas are ALREADY blue...
Beware because eventually, the big cities tend to overwhelm the rest of the state ( See California and Colorado ).
---
To: SeekAndFind; JRandomFreeper
Texas must not trade its soul for gold in order to prove a point for "business friendly", while being slammed by invasion of illegals on the border.
Soliciting business start ups in Left states is a precarious business.
Recalling as a side note, that goon who was connected on the outside, but to the Hillary campaign (and recently nabbed for illegal campaign activities) paid "workers" to hustle the Hispanic vote for Hillary against Obama in Texas, with an avalanche of materials sympathetic to the border crosser families here.
Dewhurst is worming around again. We hardly need him to inform us of the Blue threat.
32
posted on
09/30/2013 8:56:13 AM PDT
by
RitaOK
( VIVA CHRISTO REY / Public education is the farm team for more Marxists coming.)
---
To: SeekAndFind
Tower cranes forewarn of Democrat infestations. When an area builds up and not out, Democrats are the inevitable result. You can look at any population density map and guess fairly accurately which areas vote socialist. Conservatives can manage population density by supporting building height restrictions at the local level among other things. That forces people to spread out and live like Americans which reduces demand for bigger government. People in rural areas rely on themselves. They don't see anything from the government clock punchers so they vote against more of them.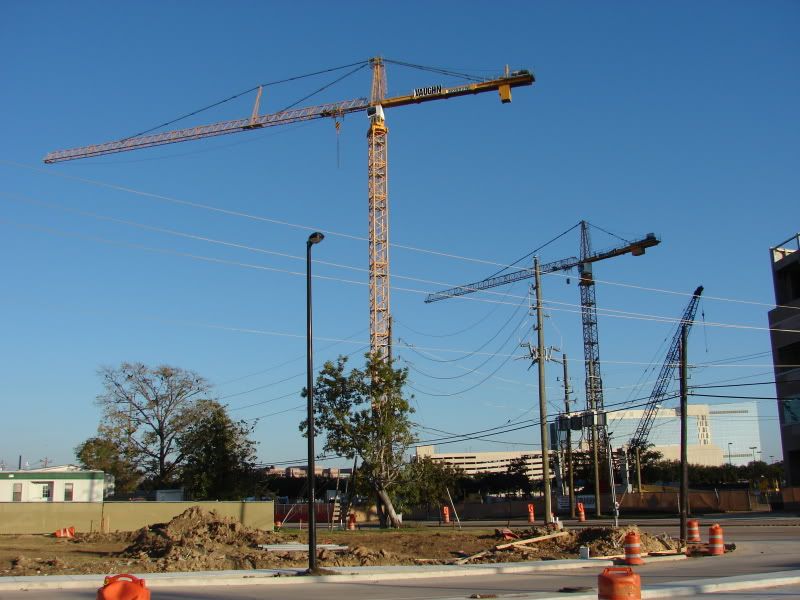 ---
To: SeekAndFind
All big cities in TX are blue except for Fort Worth. But Harris County (Houston) is still competitive.
48
posted on
09/30/2013 8:13:20 PM PDT
by
Theodore R.
(The grand pooh-bahs have spoken: "It's Jebbie's turn!")
---
FreeRepublic.com is powered by software copyright 2000-2008 John Robinson