---
HALLOWEEN: Is This Barack Obama Vampire Card Offensive? (San Bernardino Shopper 'Appalled')
Press-Enterprise ^ | September 28, 2013 | Laurie Lucas


Posted on 09/30/2013 6:28:42 PM PDT by DogByte6RER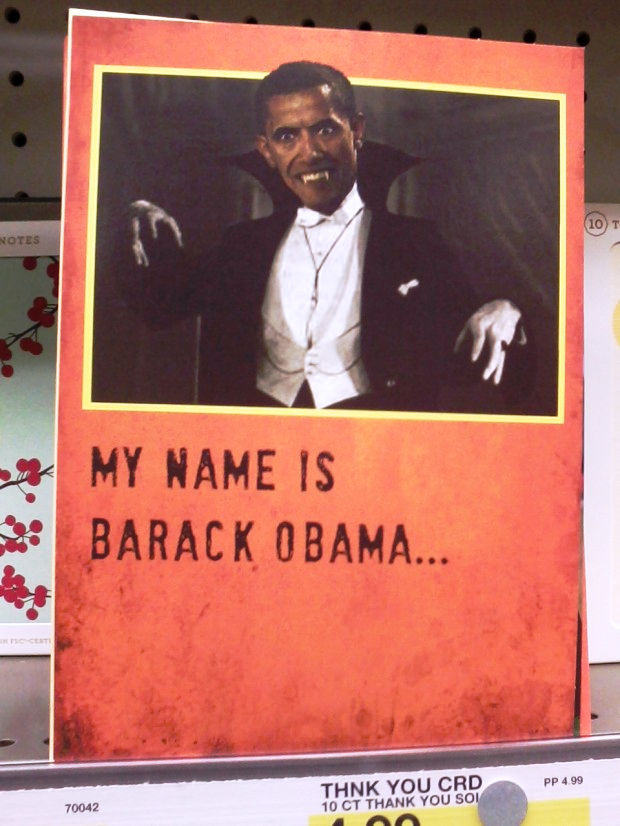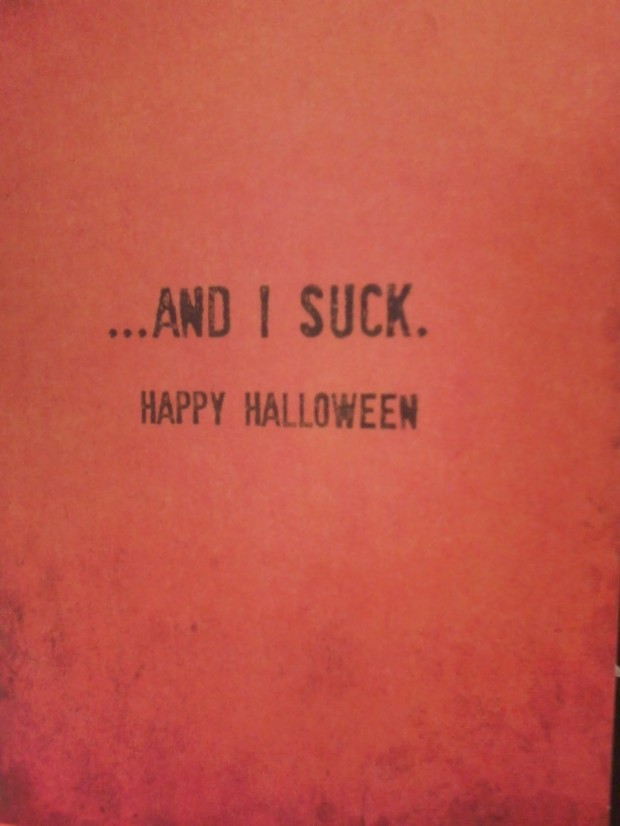 HALLOWEEN: Is this Barack Obama vampire card offensive?
While shopping for Halloween cards at Target in San Bernardino, JoAnn Nelson was appalled when her 5-year-old granddaughter showed her this card.
Nelson said she finds the card tasteless and offensive. "I was disturbed and did not want my grandbaby to see this," she wrote in an email.

(Excerpt) Read more at blog.pe.com ...
---
TOPICS: Business/Economy; Political Humor/Cartoons; Politics/Elections; US: California
KEYWORDS: barackobama; barrysotero; bho; blacula; bloodsucker; bushhassers; dnctalkingpoints; doublestandard; halloween; multicult; napl; nosferatu; obama; october31; parasite; potus; pravdamedia; racecard; sanbernardino; sucks; undead; vampire; vampyre; whatsucks; zombie; zombies
---
Navigation: use the links below to view more comments.
first 1-20, 21-40, 41-60, 61-72 next last
---
---
---
---
---
---
---
---
---
---
---
---
---
---
---
---
---
---
---
---
---
Navigation: use the links below to view more comments.
first 1-20, 21-40, 41-60, 61-72 next last
---
---