---


BTTT! Jim is Here (For Now)!! Please Make Your Donations! [FReepathon Thread VIII]
FREE REPUBLIC | October 9, 2013 | onyx


Posted on 10/09/2013 5:07:02 PM PDT by onyx

FREE REPUBLIC ^ | October 9, 2013 | onyx


Posted on 10/08/2013 2:21:02 PM PDT by onyx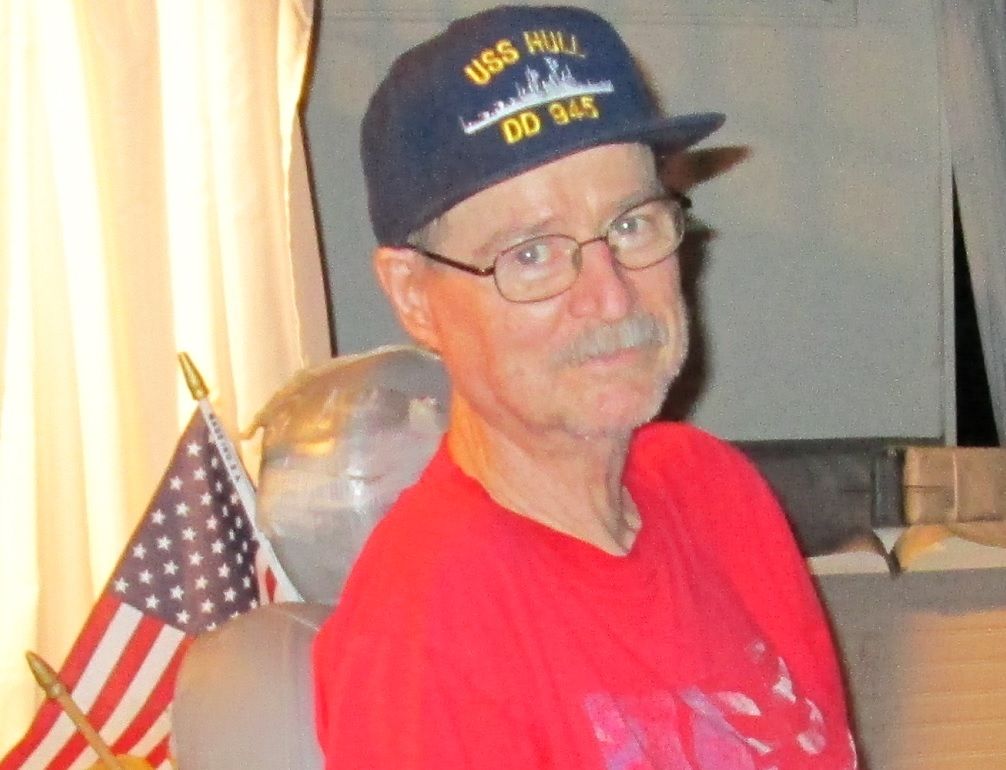 Woo-Hoo! Our 4th Quarter FReepathon is off to a great start, thanks to all of you who have made your donations in such a timely manner to help us try to complete this FReepathon this month, so that Jim can spend his time healing and recovering, instead of concerning himself with fundraising for the next 2 months! Jim is in the re-hab facility where is he learning to transfer himself. Once that part is completed, and provided he feels much better than he has these past couple of days, he should be set to go home in the very near future. Everyone, please understand, Jim's successful surgery was only the first step, albeit, the major one.





Get this! We already have 52 Donations of $100 or more and already have 21 New monthly Donors including 4 New $1-A-Day (or more) Donors! (Thank you so much DJMacWoW and TheOldLady for keeping the respective counts) And, at the pace we're going, we're averaging $2,000 per day in your awesome, generous donations! Thank you ALL very much!!!!



Now, about the $100 Donations and more! Every quarter, FReeper I_be_tc, challenges 300 FReepers to match her $100 donation. This Quarter, I kicked-off I_be_tc's $100 challenge to get things started, so please join me, if you possible can!

Please know, that $100. was a big stretch for me, but I want to try to get this FReepathon done quickly for Jim's sake; and I wanted you all to know that I'm not just asking you all to donate a little extra this time, I'm also donating more than my Monthly, as are the majority of Jim's FReepathon Team.

If you send in $100 or more per quarter, please send me a note (in Jim's temporary absence) and I'll add your screen name to the 300 Club Roster! And, please don't be shy about adding your name. We know you're humble and maybe even shy, but seeing your names on the Roster often times inspires others to join you!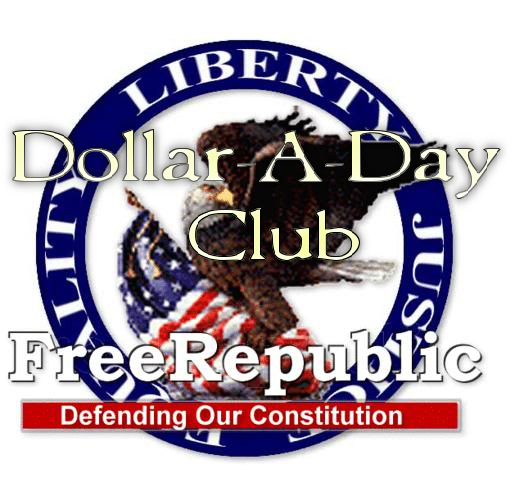 Our New Monthly Donor Campaign is also rocking! We conduct this campaign because reliable Monthly Donations are an ideal way to support Free Republic. We already have 5 Very Generous FReeper Sponsors, Tijeras_Slim, upchuck, "somebody", Tijeras_Slim again, and Owen Kellogg for this Quarter's NMD Campaign!

All 5 FReeper Sponsors are donating $10.00 for each New Monthly Donor who signs up, so please consider Donating Monthly, if you can reliably do so! $15 a month is 50 cents a day. Please ask yourselves, "what is FR worth to you?" that you can reliably contribute every month?

Whether your donation is $5, $10, $20, $50, $100 or more, it all helps keep FR alive and is always sincerely and truly appreciated!!

In closing, I know, and we all know, that times are tough, unconscionably tough, but for Jim's sake, I'm asking you all to please dig deep and to please dig deep right away or as soon as you possibly can, so that Jim can have some peace of mind during his healing and recovery processes. You all know he wants to be here with us, and he is, whenever he's able.


In Jim's temporary absence, Just Amy, (whom you all know and adore) is posting the incoming. She is Jim's life-long, close friend and also his business partner and FR's bookkeeper. So please, let's get keep those donations coming in!

We Can Do This, provided We ALL pitch in right away.

Please always remember, $25 keeps FR ALIVE!!

Please click the awesome picture above to donate by secure server or by mail to:

Free Republic - PO Box 9771 - Fresno, CA 93794

Thank you all so very much!!
Thank you all so very much for your prayers for Jim.
Please continue to pray for Jim and his cherished family.
Thank you all so much for your donations!!!
YOU make Free Republic possible!!!
Our good Lord is listening and answering our prayers.

God bless and keep you all and everyone you love.


onyx/PatriciaAnn



---
TOPICS:
KEYWORDS: freepathon; jimrobinson; quarter4; robinson; thread; viii
---
Navigation: use the links below to view more comments.
first previous 1-20 ... 421-440, 441-460, 461-480, 481-482 last
---
To: onyx; JustAmy; trisham; TheOldLady; DJ MacWoW; RedMDer; musicman; Lady Jag; STARWISE; Alamo-Girl; ..
481
posted on
10/11/2013 6:51:57 AM PDT
by
Jim Robinson
(Resistance to tyrants is obedience to God!!)
---
To: FReepers
---
Navigation: use the links below to view more comments.
first previous 1-20 ... 421-440, 441-460, 461-480, 481-482 last
---
---
FreeRepublic.com is powered by software copyright 2000-2008 John Robinson